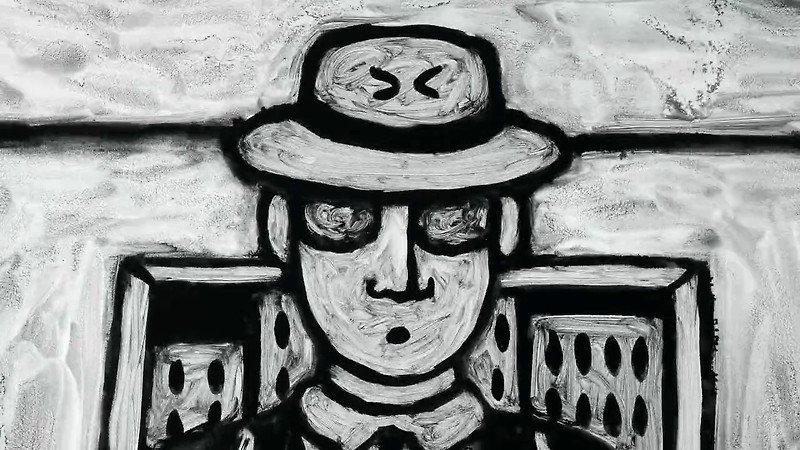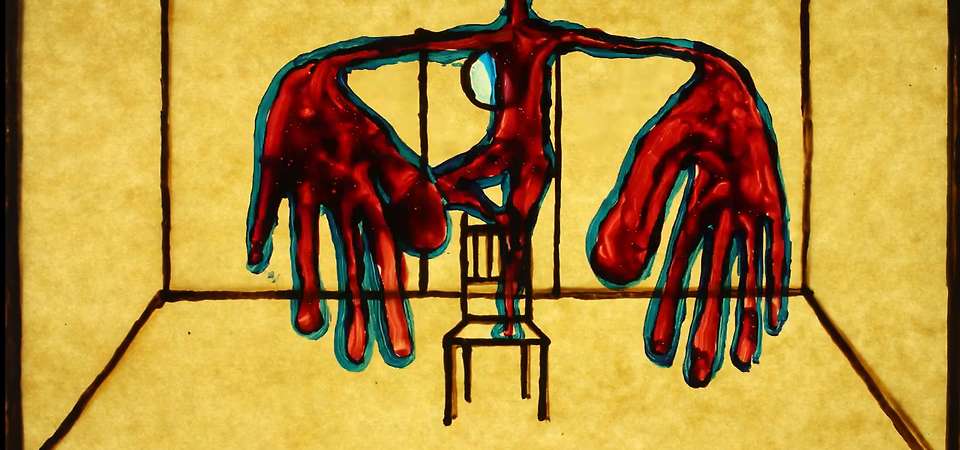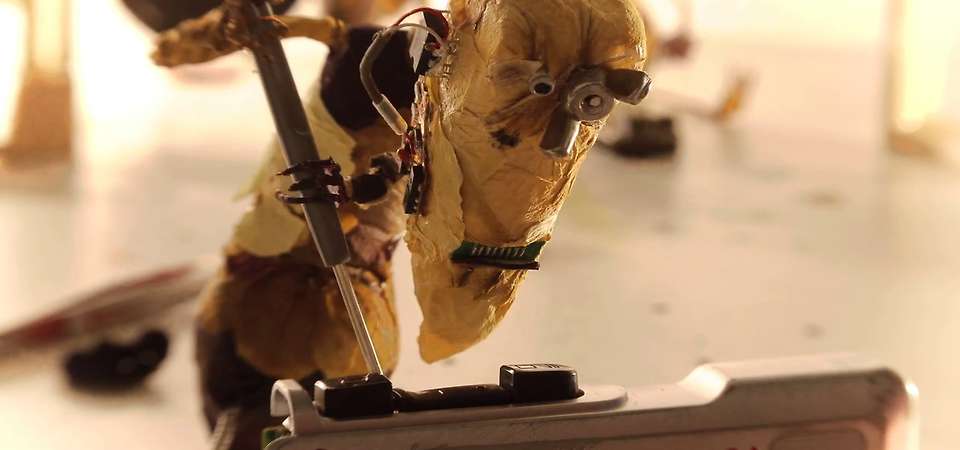 Animation Now! International Programme #4: Handmade Animation
Despite the digitised mediascape that immerses us, many independent animators still realise their visions in paint, clay and sand, or by moving objects and manipulating puppets.
Many of the 4,300 submissions reviewed for Animation Now relied heavily (and often entirely) on photography and the skilled hands of an animator. This programme celebrates the sheer breadth of imagination and skill that continues to fuel and inform the artform.
Hand-painted on glass and laced with noir and a wailing saxophone: just one of the tales in the Phantom City.
An old man and a hungry raven are surrounded by loneliness in a secluded cabin. A scene of quivering dread captured in animated sketches. Hand painted.
An animated puppet film about how to make an animated puppet film out of 'stuff'.
Cordell Barker returns with a stunning puppet film recalling the day they dissected frogs in science class and he glimpsed his godlike future.
A visual essay of the history of typography uses original 19th- and 20th-century printing materials, printed onto film.
The Five Minute Museum
2015
A masterclass in super-fast stop-motion animation puts objects from some notable museum collections into high rotate. The spearheads, the coins, the urns of antiquity never looked so lively.
Painted with Wite-Out, one minute of insanely detailed morphing overload from the guy who does it best.
Affairs of the heart are our greatest joy – and the fuel for epic furies when they fracture, as does the love of Amélia and Duarte, pixilated before our eyes.
"Because she has been alone for a really long time and there´s just no one else, she might as well live on the moon." — Gudrun Krebitz. Hand painted.
Mosaic, the Waltz of Spleen
2015
Disembodied, lurid splashes of colour dance through the walls and ceilings, from one stark room to the next, changing partners. Backlit water paint on cell.
Red-End and the Factory Plant
2015
This puppet animation extravaganza does for ants and vegetables what Kubrick's Spartacus did for the Roman slaves.