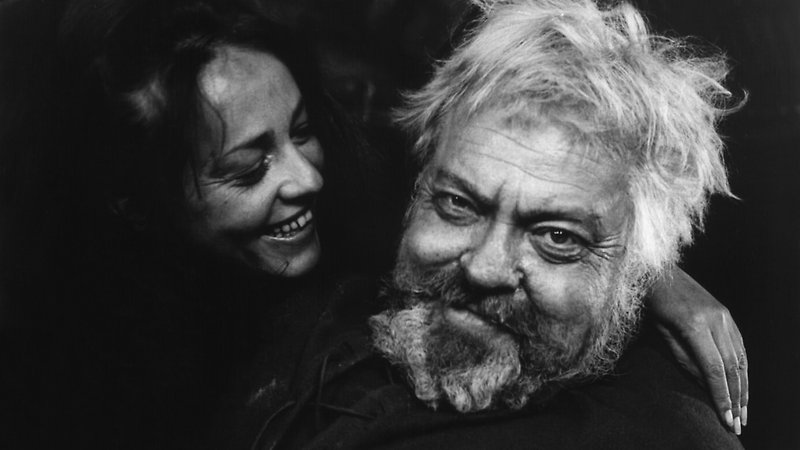 The consensus choice for Orson Welles' late-career masterpiece, Chimes at Midnight has been almost impossible to see in decent quality for many decades. We are delighted to present this new restoration.
Welles had long been fascinated with Shakespeare's English history plays. He produced a stage compendium of nine of them as far back as 1939, and by 1960 this had evolved into a stage production entitled Chimes at Midnight, which was compiled from the second tetralogy (Richard II, Henry IV Parts I and II, Henry V) and The Merry Wives of Windsor and focused on the character of Sir John Falstaff – the role Welles was born to play.
Welles then dedicated half a decade to securing financing for a film version. The project eventually came together – barely and with more than a little contractual sleight of hand – and Welles somehow managed to create an earthy, intimate epic on the smell of an oily rag, calling in a lifetime of accrued favours from an amazing cast of actor friends (John Gielgud, Jeanne Moreau, Fernando Rey, Margaret Rutherford). It's one of the greatest adaptations of Shakespeare.
The spectacular high contrast, deep focus black-and-white photography and Welles' punchy editing make this filmed Shakespeare of uncommon vitality. Perhaps most remarkably, given the economy of the production, Chimes at Midnight sports one of cinema's greatest battle sequences: inspired by Eisenstein, Welles turns the Battle of Shrewsbury into a barrage of sense impressions, an overwhelming mixture of mist, mud and chaotic brutality. — AL