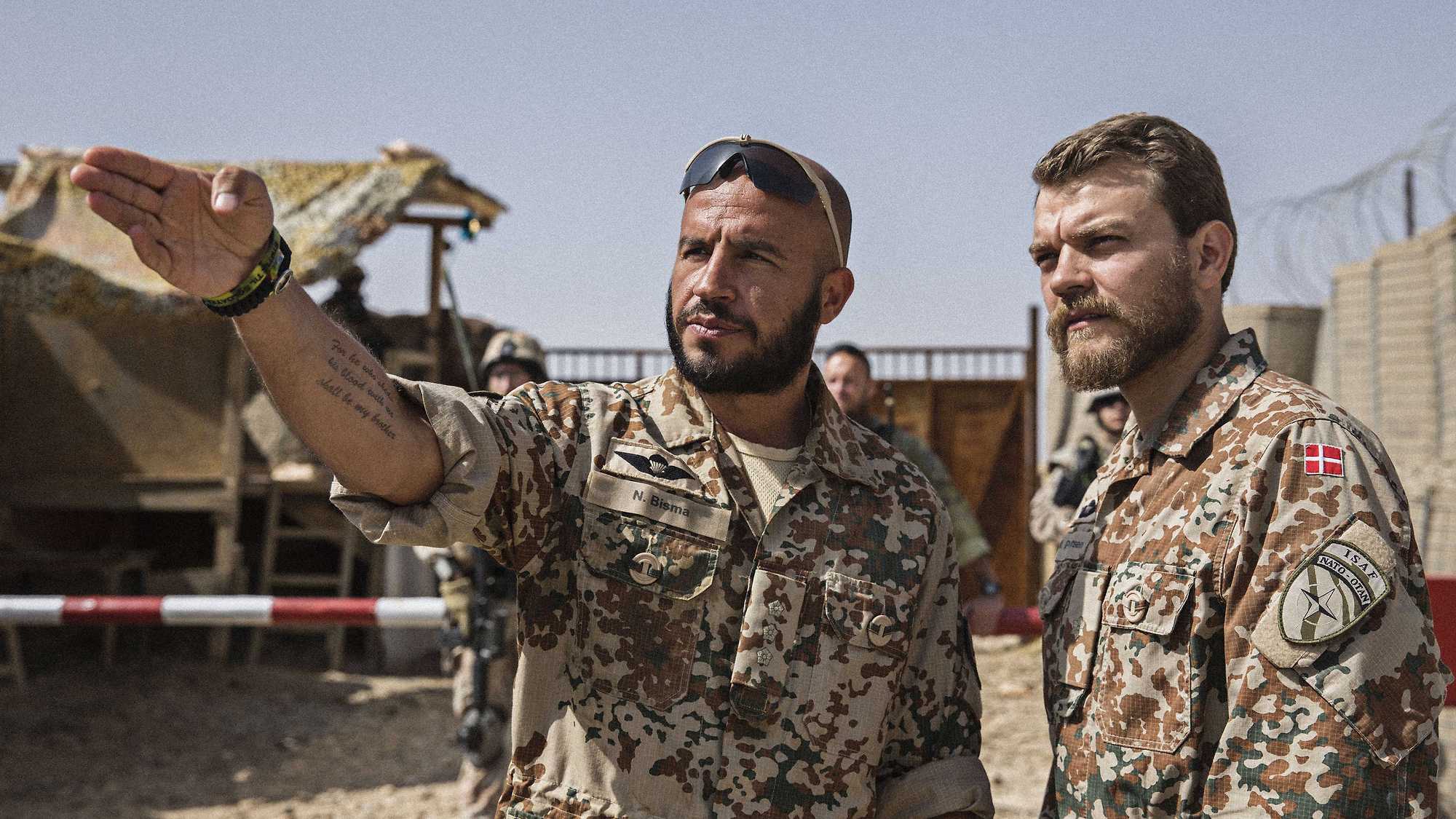 A tense, measured investigation of the moral ambiguity of combat, Tobias Lindholm's rattling new military drama has already proven its international resonance, securing an Oscar nomination in the Foreign Language category earlier in the year. A War follows the trials of a compassionate military commander (Danish player and Game of Thrones star Pilou Asbæk) who, in the chaos of a firefight with the Taliban, makes a decision to save his men that has disastrous consequences. As the drama shifts from war zone to war trial, Lindholm proves as skilled in evoking the madness of the battlefield as he is in exploring the ethical ramifications that unspool from it.
From his gripping ocean-set thriller A Hijacking (NZIFF13) to his wrenching screenplays for Borgen and Thomas Vinterberg's The Hunt (NZIFF12), Lindholm proves himself again a master in presenting thorny moral arguments with a remarkable pulse for even-handedness and authenticity. — JF
"Always compelling, A War demands that viewers engage with the questions your 13 Hours or American Sniper fears to take on, weighing the moral costs of 'our' lives versus 'theirs', asking what toll the choices that soldiers face exact upon them, and taking a hard look at the impossibility of justice in many cases of civilian casualties. Lindholm manages all this without denying us the pleasures of suspenseful storytelling, and without denying any character his or her due empathy." — Alan Scherstuhl, Village Voice

Listen In: Danish actor Pilou Asbæk talks to Kathryn Ryan on RNZ Nine to Noon.