Meet our NZIFF Champions: Rebecca Goodbehere - Senior Usher for NZIFF, celebrating her 20th year in the job
Tuesday 30 July 2019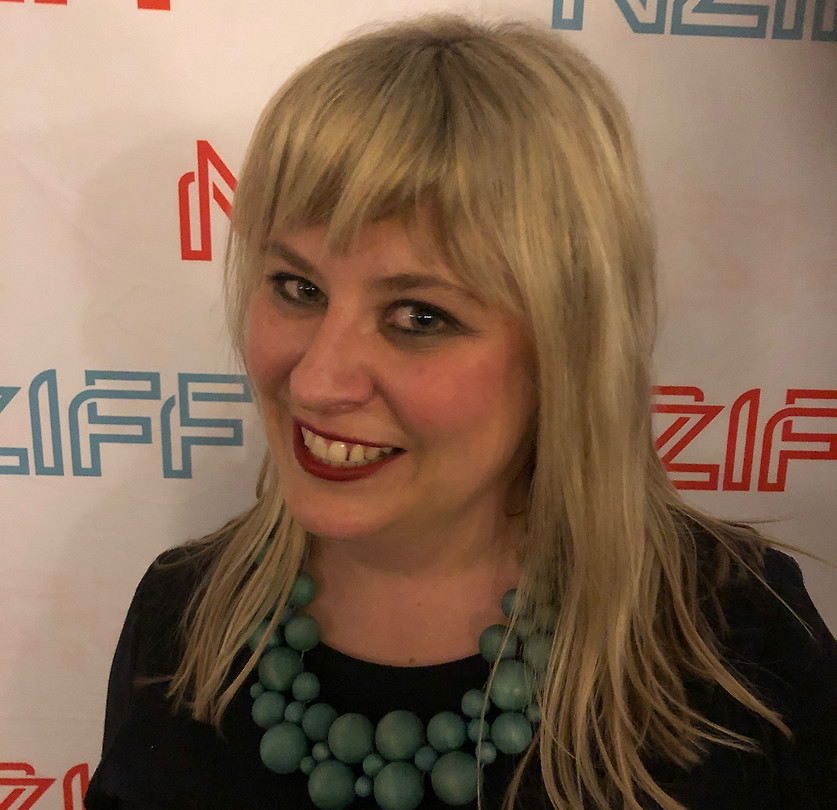 First things first, what does your role as a senior usher for NZIFF involve?
In short: check tickets, show people to their seats and clean the cinema between sessions. My role differs slightly from volunteer ushers, where I get the additional responsibility of trouble-shooting any problems and coordinating the volunteers on shift to ensure the session runs smoothly.
How has it developed over the last twenty years?
When I first started, ushers were required to wear black with a white shirt and all the guys also wore a tie. Temperature in the cinemas was controlled by opening external doors to let the heat out.
Oh, and films were on film! Which made life a little more challenging as an usher when the projector jammed, the print was scratched, the film was threaded up backwards or my favourite, the time when Apocalypse Now! Redux fell off the platter (it was too big to fit on the platter due to its length). This certainly won't be an issue with its return to the Festival in its new form this year!
Are audience members very different now?
The most noticeable change is how much quieter it is prior to a film starting. The noise used to be quite deafening. This is attributed to a combination of fewer people having to climb over each-other to get to their flip-top seats and the increased use of phones.
What was your favourite NZIFF year and why?
Ohhhh… that's a tie.
2000: my very first year. I'd moved to Wellington that year. I made friends on that first Festival who to this day are still very much part of my life. That was a bit sentimental wasn't it?
2003: The Mid City year. This temporary venue was epic for so many reasons, the magic carpet that absorbed all liquids and remained dry, three cinema screens in one place, Eli Roth showing up to talk about his film Cabin Fever, or the time an unnamed patron tried to move a couch down the escalator and it crashed to the bottom. Comical. Memorable. Would return.
Favourite film you've ever seen at the Festival?
Impossible to answer. The year that screened the greatest volume of my favourite Festival films was 2004: Bad Santa, Shaun of the Dead, Kaikohe Demolition, Metallica: Some Kind of Monster.
Film(s) you're most excited to see at this year's NZIFF?
If I've learned anything over the last two decades it's best not to get too excited about a film, because the one you end up loving isn't one you even expected to. But! I am looking forward to Sorry We Missed You, Beats and Mystify: Michael Hutchence.
Who would be your dream Q+A guest?
My dream Q+A guest? I did spend some years trying to convince NZIFF to bring George Clooney over. I think he and I would get along famously.
What do you get up to for the rest of the year?
I am a trained emergency manager and have worked in the field for a decade. I currently work for the Ministry for Culture & Heritage leading the Emergency Management & Facilities team. I work with an awesome bunch of people across the Ministry who are passionate about promoting a confident and connected culture.
What's your earliest movie-going memory?
My earliest experience starts in Napier, at mum and dad's when I was about four. Every January the Film Society's entire 16mm catalogue of films for the coming season would arrive at our front door for Dad to review, repair and distribute around the country. The projection room was on the other side of my bedroom wall so as soon as I'd hear the projector strike up, I'd be out of bed to investigate. Mum got so sick of putting me back to bed she gave up and just started reading me the subtitles. This remained her job until my reading ability caught up.