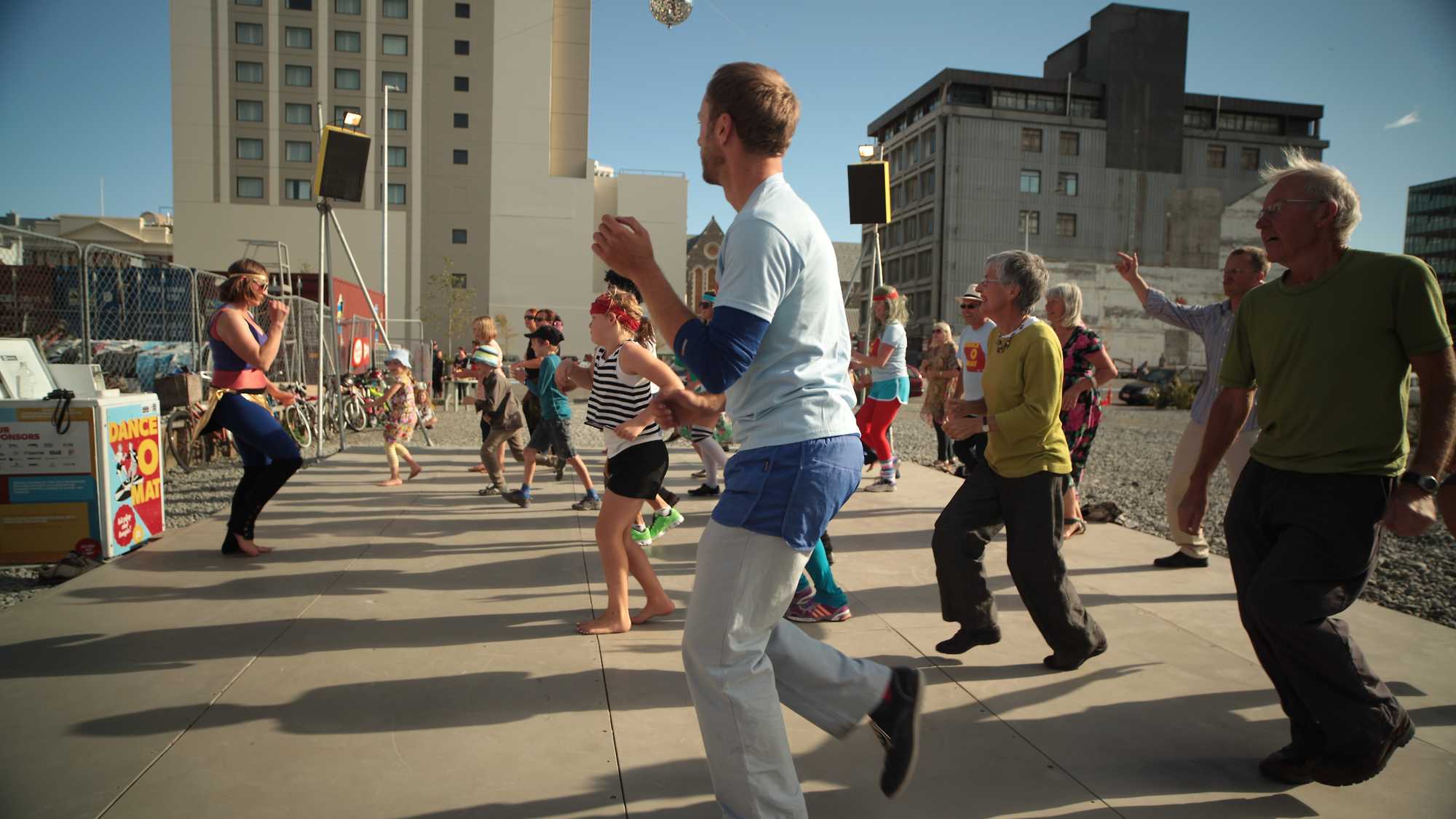 Session dates and venues to be announced
Peter Young's lively, beautifully illustrated documentary celebrates the profusion of murals, pop-up enterprises and inventive recreational options that have brought colour and vitality to Central Christchurch since the massive demolitions that followed the quake. 'People feel it is theirs', says Pete Majendie, in explanation of the longevity of his 185 Empty Chairs memorial, which typically involved the labours – and emotional investment – of numerous volunteers. Conceived as a temporary installation, the white chairs have been carefully tended and much visited ever since. His observation perfectly encapsulates the spirit that brought so many people together to bring meaningful life to the city's vacant spaces.
The organic nature of their initiatives and the support systems that grew around them have drawn international recognition, as diverse commentators attest in this film. (No other expert articulates the ground-up attitude with more clarity and abundant sanity than Gap Filler's Coralie Winn.) Filming over several years, Young juxtaposes the Gap Filler philosophy with the precipitate and increasingly ascendant business-driven imperatives of the Christchurch Central Recovery Plan.
'Exciting cities are dysfunctional and chaotic', protests one critic of the Recovery Plan's tidy carve-up of city space. Young appreciates that no governmental organisation appoints itself the agent of chaos, no matter how exciting, but he leaves us hoping against hope that the new city can be infused with some measure of the resurgent spirit, creativity and pride of community ownership so lovingly documented in his film.