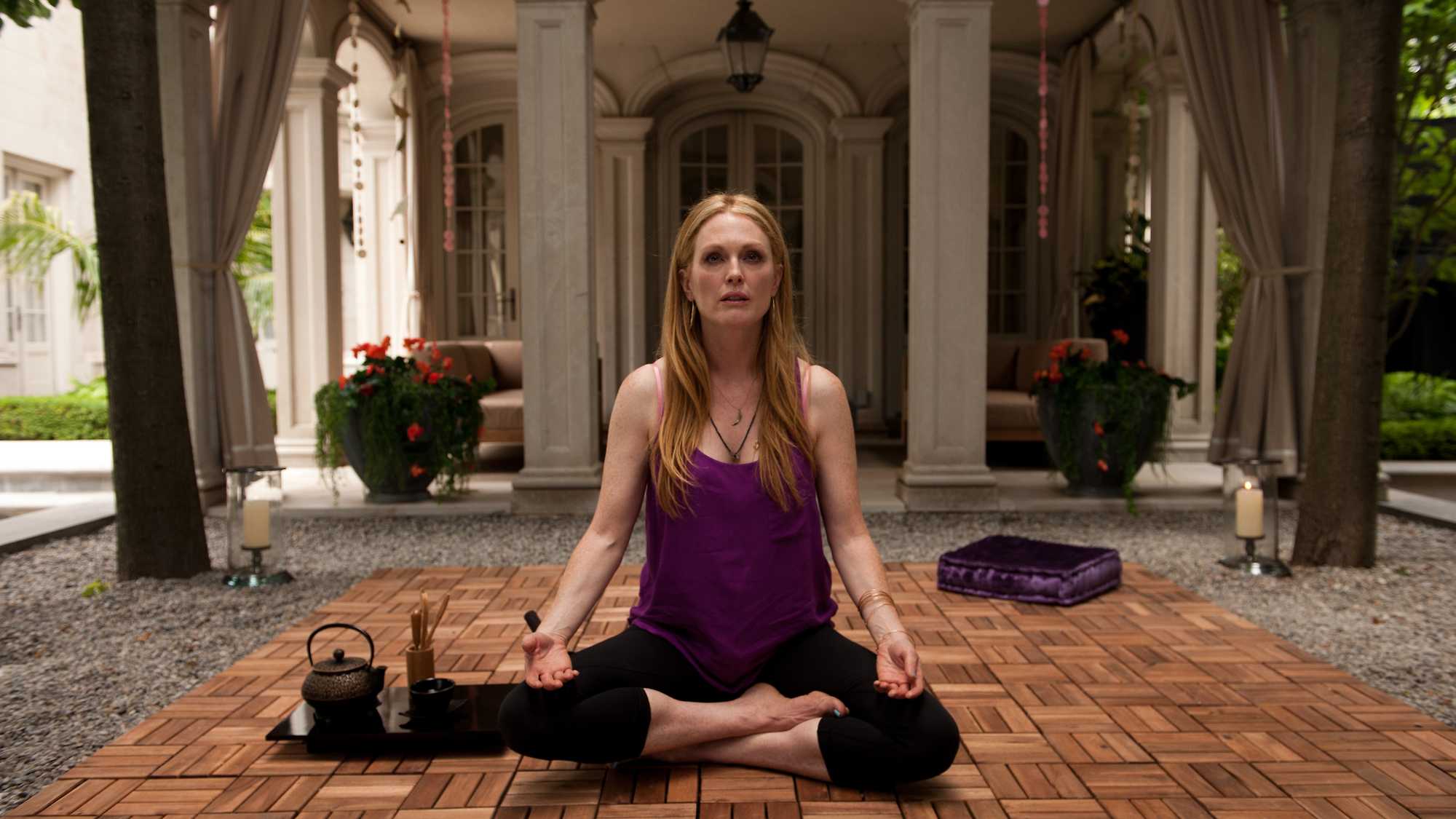 Julianne Moore richly deserved her award for Best Actress at Cannes for her role in Maps to the Stars, but don't expect Oscar to come knocking for any contributor to David Cronenberg's lacerating satire of Hollywood vanities. Novelist Bruce Wagner's screenplay flaunts his insider edge with reckless abandon, rendering the City of the Angels as a gated community of demented ambition and toxically gilded youth.
Unsure of her purpose, we enter filmdom's most incestuous enclave with Agatha (Mia Wasikowska). Just in off the bus, she befriends limo driver Robert Pattinson and eventually wends her way to employment as PA to ageing movie star Havana Segrand (Moore). Havana is desperate to be cast in a remake of a classic that starred her late mother.
Havana's self-help guru (John Cusack, hilariously creepy), meanwhile, thickens the stew, helping her recover memories of abuse at mama's hands. His own 13-year-old son Benjie is the film's other major player: the star of a hugely lucrative franchise teen-movie series entitled Bad Babysitter. Just out of rehab, Benjie out-Biebers Bieber in jaw-dropping displays of preening malice, carried off with aplomb by Evan Bird.
"In addition to ghosts, incest, strangulation and a tantric three-way, the movie zings with some of the raunchiest, most knowing dialogue since the almighty Heathers a quarter-century ago." — Richard Corliss, Time
"Every missive hits its target hard with a comedy-horror combo aimed squarely at the kind of commercial stupidity that Cronenberg has avoided throughout his 45-year career." — Eric Kohn, Indiewire