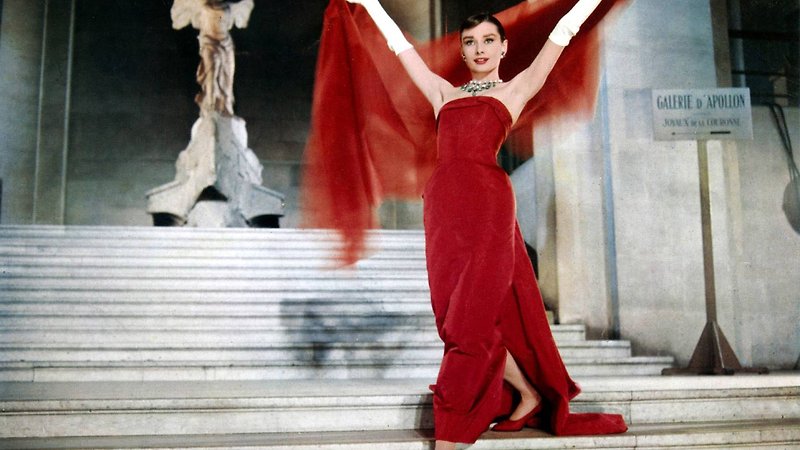 A charming confection of 50s vogues, this musical casts Audrey Hepburn as a brainy West Village bookshop manager and Fred Astaire as the fashion photographer whose camera (not to mention a trip to Paris and some fabulous Givenchy gowns) might just transform her into a runway star.
Directed for Paramount by MGM's musical comedy maven Stanley Donen (Singin' in the Rain), Funny Face draws its title and 'swonderful Gershwin tunes from a 20s Broadway hit that also starred Astaire. Shot in glorious Vistavision on location in Paris, Funny Face induces serious time-machine tourist envy – give or take the occasional outbreak of black turtlenecks and berets.
Hepburn said she always wanted to dance with Astaire, and the improbable pair fall into step, and tune, exquisitely. His character is based on Richard Avedon whose fashion plates furnish the film and fill its forever modish title sequence. Kay Thompson is gleefully imperious as the Diana Vreeland–esque editor exhorting us to 'think pink'. Legendary Hollywood costume designer Edith Head has a ball showing us how that might look.