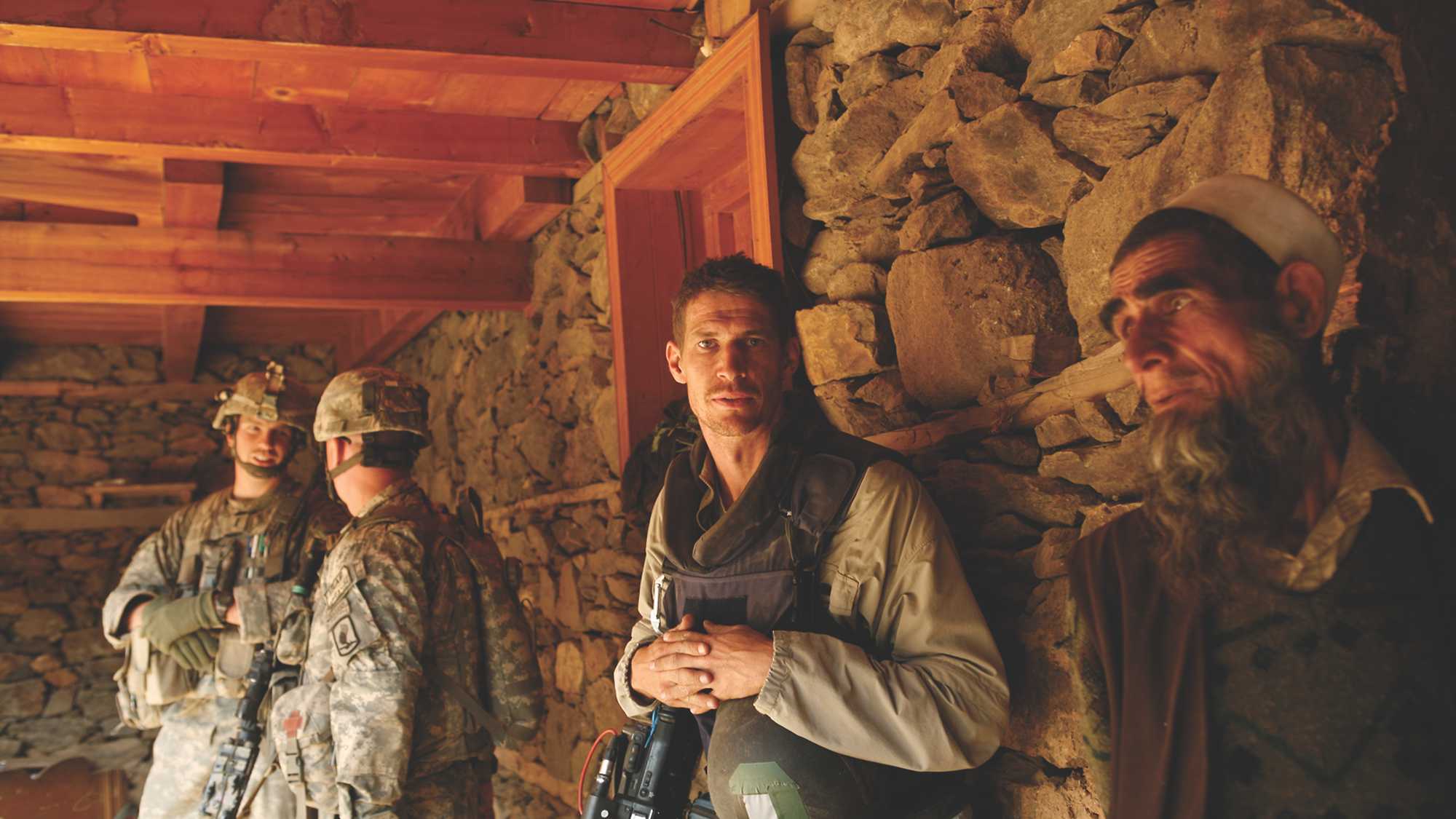 Which Way Is the Front Line from Here?
2013
The Life and Time of Tim Hetherington
For the pictures alone, Which Way Is The Front Line From Here? The Life and Time Of Tim Hetherington demands a big screen. The British photojournalist's still and video images from Liberia and Sierra Leone, from Sri Lanka, from Afghanistan and Libya, many captured in the depths of conflict, tell countless stories: moments of humanity amid the blur of war.
Tim Hetherington professed himself uninterested in photography for its own sake. He was telling stories. Determined, whatever the circumstances, to establish a rapport with his subjects, he became, in his own words, 'deeply embedded emotionally in everything I do', as much humanitarian as witness.
Here, the wider story is Hetherington's own. Following the release of Restrepo, a revealing, intimate depiction of a unit of American soldiers in Afghanistan which earned him an Oscar nomination in 2011, Hetherington suggested he would quit war journalism. He died, camera in hand, on the Misrata front line of the Libyan civil war in 2011. He was 40 years old.
Through his work, the testimony of colleagues and family, and interviews with Hetherington himself, Sebastian Junger – co-director on Restrepo – assembles a powerful portrait of a deeply talented and generous man; someone fascinated above all by the extraordinary yet banal lives of human beings at war, 'young men used as pawns in political fights'. — Toby Manhire
"Image after image… suggests a gaze of rare compassion and unconventional inspiration. But what made him an exceptional visual artist was his uncommon ability to locate the humanity in any situation, no matter how grim or horrific." — David Rooney, Hollywood Reporter