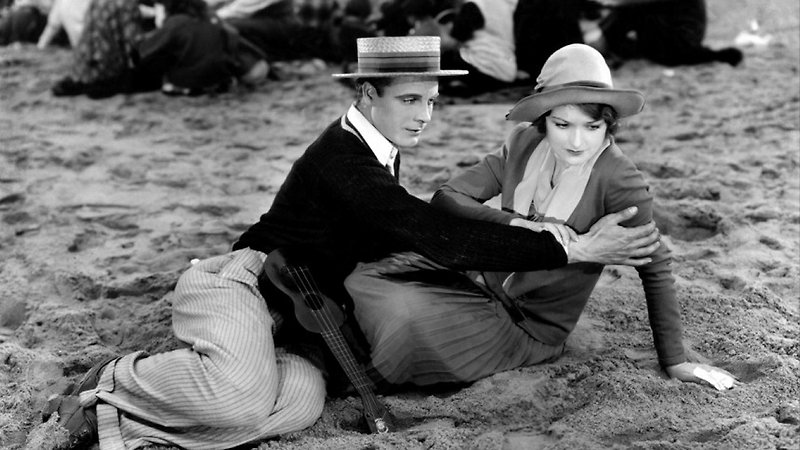 John Sims is born on the 4th of July, 1900: already he's an all-American success story. What more does he have to do? King Vidor's poignant drama of this charming, handsome dreamer and the woman who sticks by him is set within a macroscopic vision of seething 1920s New York. Vidor's richly ambivalent picture of one amiable rube's great expectations versus the mighty engine of commerce still pierces and amazes.
"Though widely considered among the top American silent films, King Vidor's The Crowd is too rarely seen today. Despite being received very well at the time, its bold modernism and systemic cultural critique defy most Hollywood tropes. Already an enormously successful director, King Vidor had the rare privilege of flouting studio expectations, and consequently there's not a single hero or villain to be found here. Instead, we are treated to an engaging dissection of everyday city life, one that refuses to succumb to the predictabilities of comedy and tragedy alike.
What really makes The Crowd a delight to watch is its underlying love story, and the female lead is played with disarming natural flair by Vidor's wife, Eleanor Boardman. It is in its astute depiction of the romantically mundane that The Crowd wins us over, making us care for the underdog despite his follies.
The absolutely stunning cinematography, heavily influenced by German Expressionism, certainly also helps." — Johannes Contag
The score for this film marks a long-overdue return to Live Cinema for Johannes Contag, last encountered in this realm with his group Cloudboy. For The Crowd, Contag has composed a bustling and energetic score for Wellington's SMP Ensemble (in this instance a 12-piece with piano, strings, winds and percussion), conducted by prolific emerging composer Karlo Margetic.