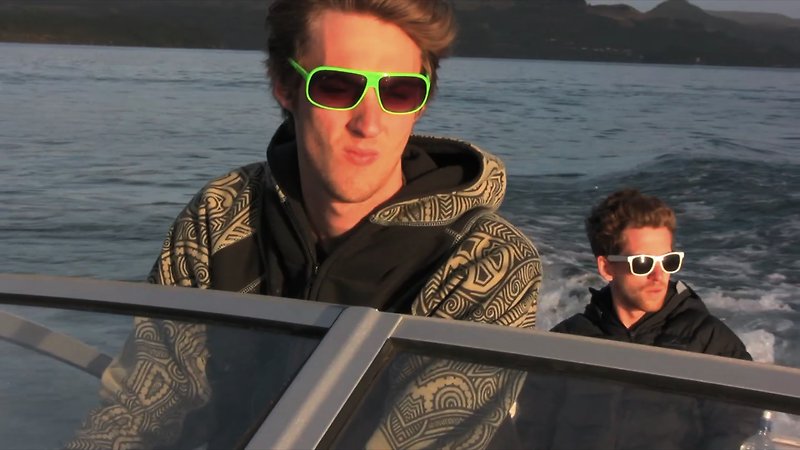 When your mate has relationship problems, is it a good idea to bring your girlfriend along to help cheer him up? In Theo Taylor's perceptive lo-fi feature we out with such a trio over a weekend spent at Lake Tarawera.
Hadley, the mate, is in the throes of a breakup. Chris has joined him at his parents' well-appointed lakeside house, bringing along girlfriend Lucy to provide moral support. But all Hadley wants to do is party, and he's come very well provisioned. When Lucy gets delightedly trashed on night one, the drug-averse Chris begins to have second thoughts. Hadley's determination to (a) stay high and (b) provide water skiing lessons on the freezing lake sends Chris' ill-concealed need for control into further convolutions.
Citing Casavettes and Kelly Reichardt as inspirations, Taylor has involved his actors in developing the characters. The verisimilitude is flawless. Employing a vérité-style camera that privileges Chris' point of view, he measures out the shifting dynamics amongst the three in telling stretches of real time. Taylor has a sharp eye for the inner tussle too. Everything about this picture of a tricky weekend in nature's playground bespeaks unfortunate experience, wryly distilled.