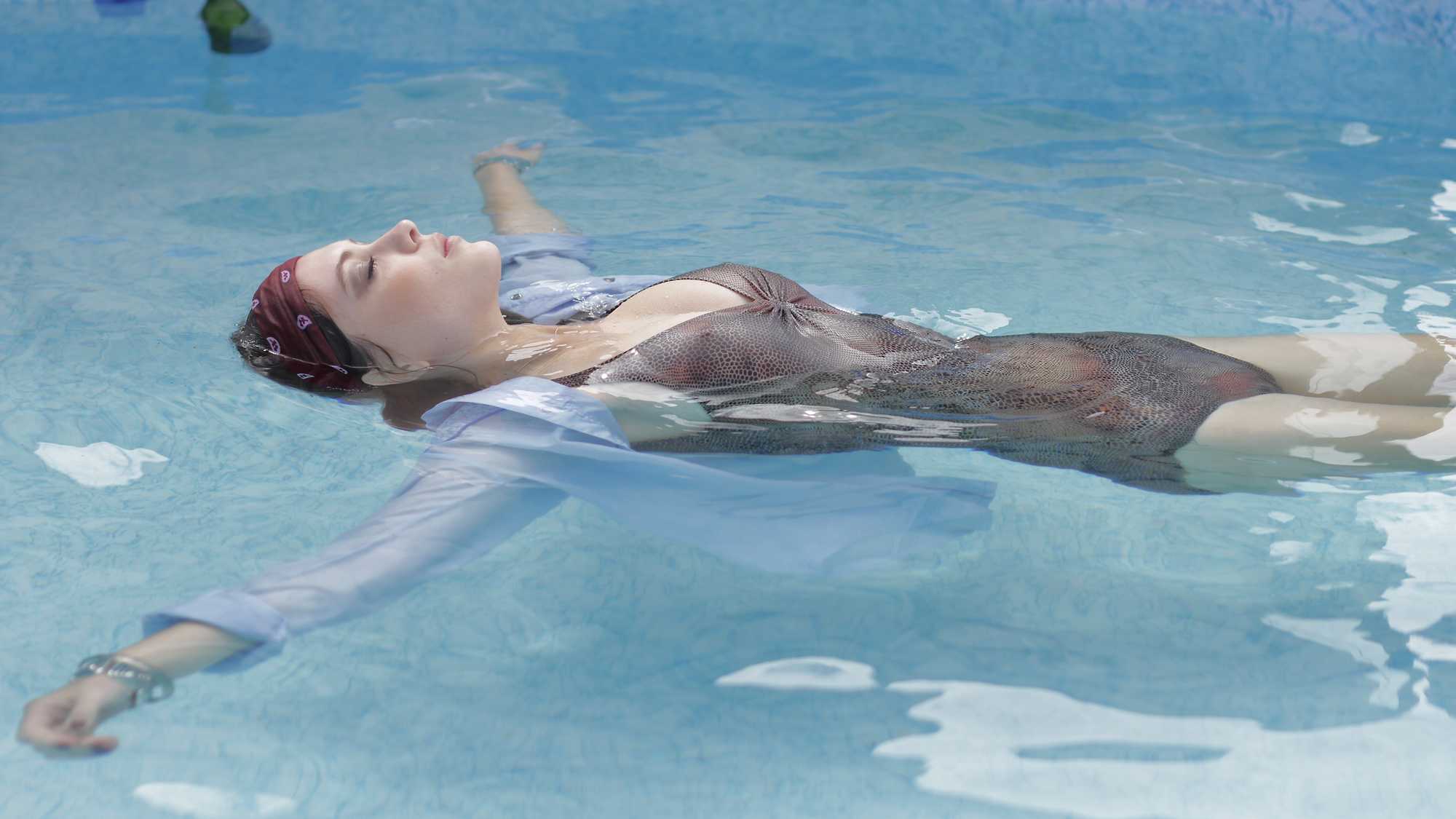 Romeo and Juliet: A Love Song
2013
World Premiere
Romeo and Juliet transposed to the beachside Verona Campground, not so very far from Auckland? The latest iteration of Shakespeare's indestructible tragedy of teen love comes as a triumphant blast of 21st-century Kiwi trailer trash pop.
Like Florian Habicht's Woodenhead before it, Romeo and Juliet: A Love Song began life as a soundtrack. Composer/producers Michael O'Neill and Peter van der Fluit set Shakespeare's text to music, providing distinctive contemporary musical styles for each of the characters. They cast voices for the soundtrack – and a rich mix of outré personalities and familiar acting talent to play out the roles on screen. Christopher Landon and Derya Parlak as Romeo and Juliet clearly belong together; they're just so much prettier than anyone else. Their clashing clans are decked out in a richly imagined array of riotous summery tackiness and perform with gusto.
Abetted by a clearly gleefully inventive art department and superbly fluid cinematography, Tim van Dammen's direction provides a constant stream of pictorial surprises and delights, knowing exactly where to find a balcony, an apothecary or a crypt in a Kiwi campground. Romeo and Juliet probably shouldn't be quite this much fun.
"Our choices aren't about undermining the tragedy with comedy. They are about underscoring the tragedy of human yearning with bad haircuts, bad influences, and bad child–parent relations to elevate the lovers' connection – a connection that's partly delusional fantasy, partly teenage rebellion and partly the very core of true love. People should take these characters lightly so as to take their fates hard." — Tim van Dammen