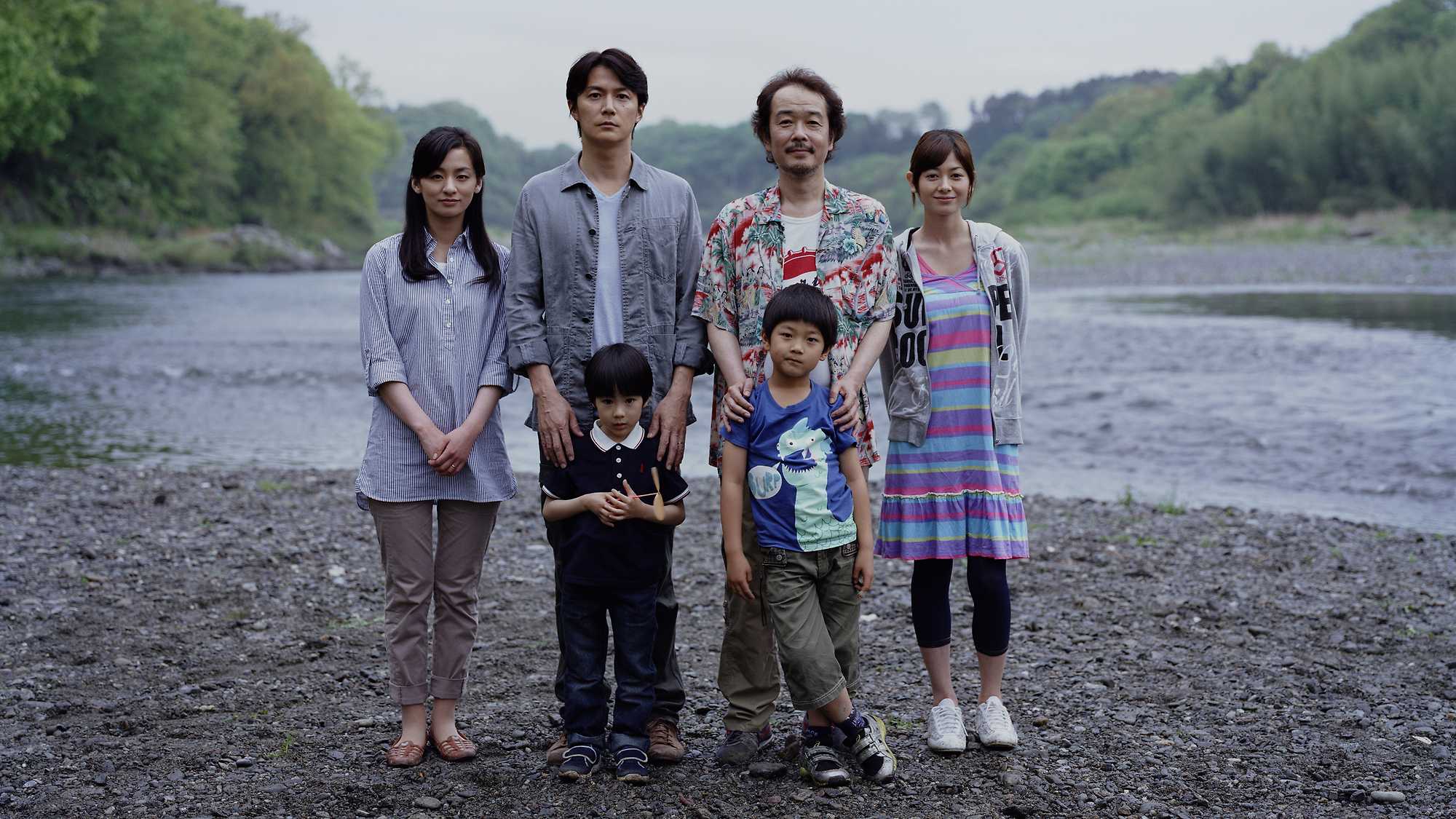 Like Father, Like Son
2013
Soshite chichi ni naru
This beguiling family drama by Japan's gentle master of the genre Kore-eda Hirokazu (I Wish, Nobody Knows) won the Jury Prize at Cannes this year.
"The protagonist of Hirokazu Kore-eda's beautifully observed Like Father, Like Son is devoted to hard work and stoic poise, barely betraying any extraneous emotion. Ryota's (Fukuyama Masaharu) wife Midori mostly goes along with her husband's strictly regimented behaviors, though she's well aware of the effect only 30 minutes of video games and forced piano lessons are having on the couple's 6-year-old son Keita…
It's easy to look at your offspring at times and wonder if this little person really shares your DNA, so alien can they seem to your own morals and beliefs. So when the country hospital where Keita was born informs Ryota and Midori that their son is not really their son (he was switched at birth with another baby), something snaps into place that has long been festering.
Now Ryota's stringently planned life goes far off track. He and Midori must make a series of tough decisions, the biggest being whether to switch Keita with their actual biological child who is being raised by a lower-class suburban couple… The ensemble is spectacular, especially the children, who all have just the right mix of cuteness and irritability… But the heart of the film is Fukuyama, who delineates every step of Ryota's journey… with poignant concision. When the tears finally flow, the moment is more than earned – a grateful, graceful release." — Keith Uhlich, Time Out New York