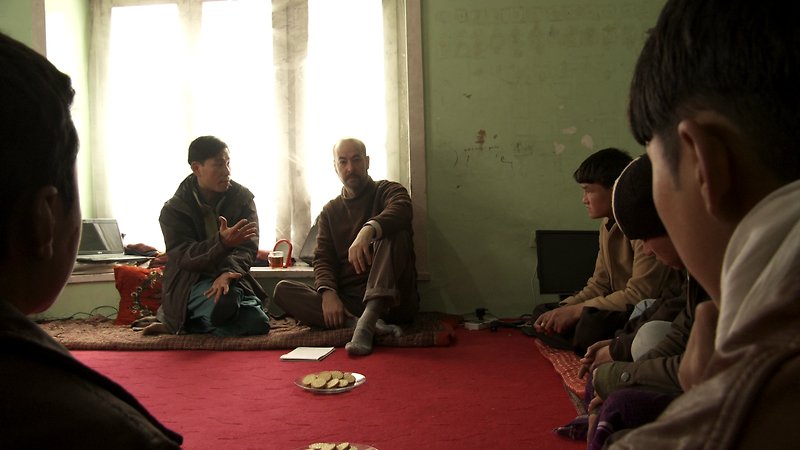 He Toki Huna: New Zealand in Afghanistan
2013
In May 2011, the New Zealand Prime Minister launched an extraordinary attack on journalist Jon Stephenson. The experienced reporter was a kook, not to be taken seriously, said John Key, in response to revelations in Stephenson's extensive, first-hand account for Metro of New Zealand's role in Afghanistan. It included evidence that a unit of New Zealand Special Forces may have arrested and transferred prisoners to Afghan authorities in the knowledge they might be tortured, in contravention of the Geneva Conventions.
As the numerous testimonies in He Toki Huna: New Zealand in Afghanistan make clear, Stephenson's work is in truth characterised by its integrity. Stephenson, now a correspondent in Kabul for US newspaper group McClatchy, has in numerous trips to the country eschewed the 'embed' approach, preferring to report outside the stage-managed programmes of the military communications machine.
Co-directed and produced by Annie Goldson (Brother Number One) and significantly expanded from the earlier version screened on Māori Television, He Toki Huna tells the wider story of New Zealand's role in a war that began as an attempt to 'smoke out' those who harboured Al-Qaeda terrorists, but quickly became mired in a drawn-out counterinsurgency. It also looks at the strategies used to control the media message.
As Dr Donald Matheson of Canterbury University puts it in the film, 'It's New Zealand's longest troop commitment – longer than World War I and World War II combined. And yet we've heard almost nothing about it.' As our final soldiers return home, He Toki Huna is a lucid, engaging and timely contribution to filling that void. — Toby Manhire