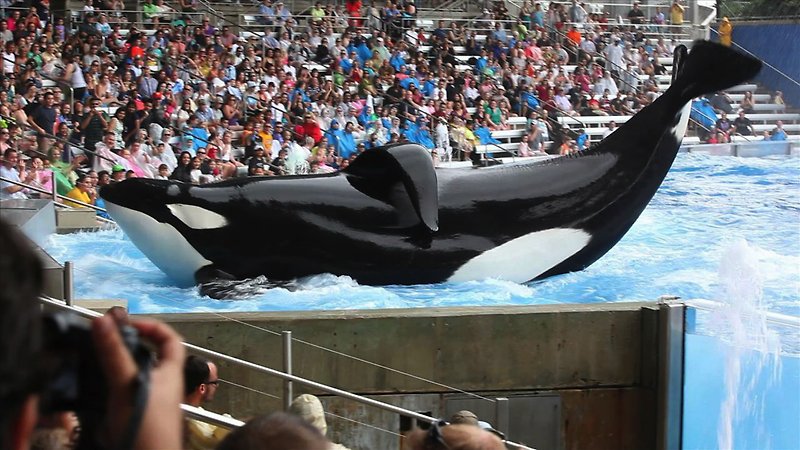 Blackfish is the Inuit name for orca. Tilikum, the protagonist of this compelling and highly informative exposé, is a six-ton bull orca who made headlines in February 2010 when he dragged an experienced Orlando Sea World trainer to her death. Under considerable pressure to deal with the apparently vicious 'killer whale' Sea World instead attributed their dedicated employee's death to 'trainer error'.
Filmmaker Gabriela Cowperthwaite investigates the fallout from this contentious finding. She uncovers wilful ignorance of Tilikum's violent past and delves into the self-serving mythologies constructed around their star attractions by the sea park industry.
Ex-trainers speak with love and wonder about the whales they've tended and performed with. They admit their deep embarrassment at having actually swallowed and regurgitated the company line: that orcas are better off and assured of longer lives in captivity – thanks to the excellent veterinary care. Could it be, though, that traumatic separation from its clan, or confinement to a tank, might render one of these mighty beasts hostile to its keepers? Sea World is well practised at denying either possibility. Buoyed by breathtaking testimony to orca life in the wild, Blackfish offers eloquent rebuttal of their show business cynicism.
"Like other nature docos, Blackfish is a gripping movie, with drama and characters and emotion, but unlike them, it's one that reminds us how much of a gap there is between humans and animals, and between movies and reality, which often amounts to the same thing." — Steve Rose, The Guardian