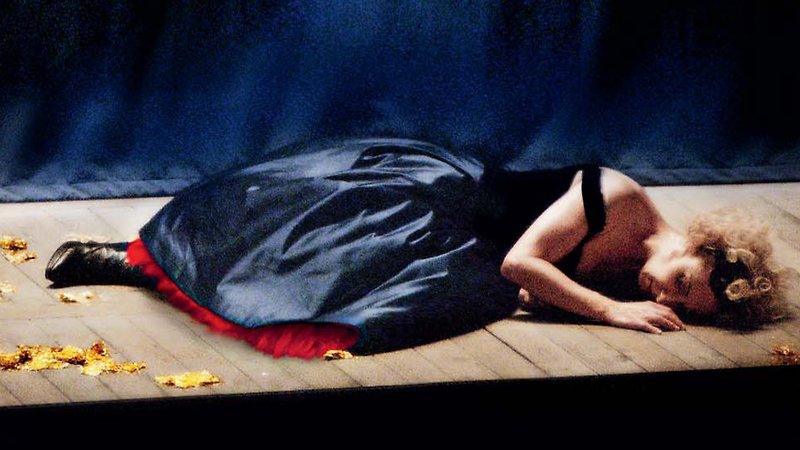 Becoming Traviata
2012
Traviata et nous
Philippe Béziat's documentary follows rehearsals for a 2011 production of Verdi's La Traviata at the Aix-en-Provence Festival. Renowned soprano Natalie Dessay stars as the doomed Violetta alongside Charles Castronovo (tenor), Ludovic Tézier (baritone), and orchestra conductor Louis Langrée. But the focus of this film is the highly engaged director Jean-François Sivadier as he coaches and pushes the cast towards the physically and emotionally draining performance they must soon make in front of an audience.
Fans of La Traviata will relish watching Sivadier's stripped back version come to life, while for newcomers it's a great way to get to know what may be the most performed opera in history. Credit must go to Béziat's longtime editor, Cyril Leuthy, who helped sculpt this film from over 90 hours of recorded rehearsal footage. — Jo Randerson
"'A great singer, chandeliers, champagne, and costumes – we see this at a distance,' Jean-François Sivadier says deep into Becoming Traviata, a spare and ravishing doco that positions viewers in the rehearsal room in the weeks leading up to his minimalist production of Verdi's La Traviata. Sivadier is encouraging his star, Natalie Dessay, before a gutsy, scraping-out-the-soul performance of 'È Strano' on a stage stripped of the usual operatic extravagance.
His vision – shared by the film's director, Philippe Béziat – is of that distance obliterated, of arias and singers and feelings laid bare. Dessay, as much a trouper as she is a brilliant vocalist, puts her head in her hands and then digs deep, pulling from herself a bruised and gorgeous lament, each note – each tortured misterioso – a raw and gleaming pearl.
The film celebrates the sweat and prep that goes into such performances, showing us the rich collaborative interplay between the director and the star, who for most of the film is dressed for the gym and accompanied only by duet partners and rehearsal piano. Time with Dessay is worth treasuring, even when she's not singing. 'The music is almost orgasmic,' Sivadier enthuses. 'For everyone but the girl singing it,' Dessay says back, bringing the house down all over again. The film is strongly focused, covering little but their work and her singing; Béziat understands that anything else would be a distraction." — Alan Scherstuhl, Village Voice