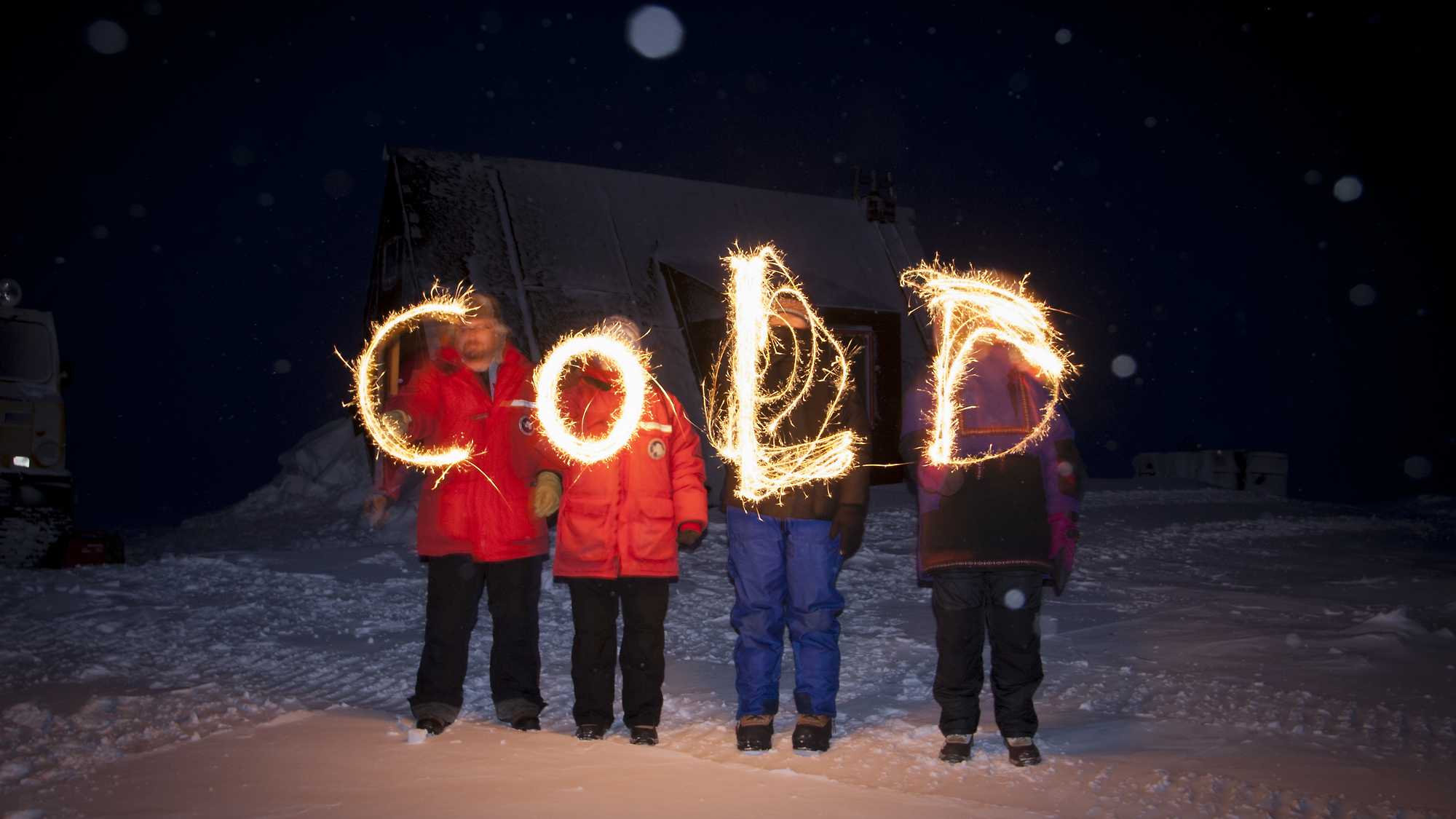 Antarctica: A Year on Ice
2013
Filling the giant screen with stunning time-lapse vistas of Antarctica, and detailing year-round life at McMurdo Station and Scott Base, Anthony Powell's documentary is a potent hymn to the icy continent and the heavens above. It is like nothing you've ever seen before.
Powell has been a regular denizen since 1998, working three years at Scott as a telecom technician, another six winters at the US base McMurdo as a satellite engineer, and subsequent summers in other technical roles. Determined to convey the primal splendour of the environment – and humanity's tenuous foothold there – Powell, a self-taught photographer and film maker, designed and built camera systems that could function in the extreme cold of the Antarctic winter. In the summer of 2007 he received a National Science Foundation Artists and Writers Grant to work full time on time-lapse photography and filming. His clips have amassed a huge global audience on YouTube and other sites. They cry out for massively bigger screens.
The spectacular footage has been integrated with a pleasing lightness of touch into a fascinating often funny insider account of what it's like to work and live and play on the ice. Seasoned workers – firemen, managers, technicians, the shopkeeper – consider the reasons they keep returning – or never want to leave. Social distinctions and psychological quirks are shrewdly observed: the winter-overs sheepishly admit the resentment they feel when the summer workers arrive with the return of the sun. Once you have seen the star-flooded mid-winter night sky above McMurdo you may well understand their sense of superiority.