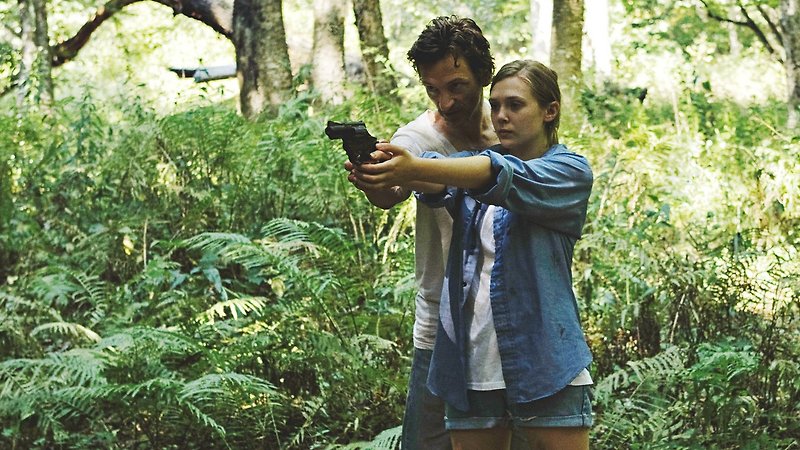 Martha Marcy May Marlene
2011
A fragile young woman (Elizabeth Olsen) escapes a Manson-like rural cult and seeks refuge with her wealthy, estranged older sister in this unnervingly involving psychodrama. Director Sean Durkin took the Directing Award at Sundance for his remarkable debut.
"Bypassing the celebrity minefield navigated since childhood by her big sisters, Elizabeth Olsen steps onto the radar as a seriously accomplished actor in this mesmerizing drama, which also marks an assured feature debut for writer-director Sean Durkin. On first encounter, the alliterative tongue-twister title begs to be changed… But it turns out to be an eerie fit for a movie in which young women allow their identities to be subsumed or even entirely replaced in their hunger to belong…
What makes Olsen's performance one of startling maturity and focus is that she's playing an entirely guarded woman, yet often using little more than the palpable unease in her eyes, she holds nothing back. Her Martha is both unreadably secretive and an exposed mass of raw nerves…
The drama conveys a strong sense of the seductive power of even the most warped community to the emotionally insecure. Stories such as these open doors to all kinds of lurid characterization, but Durkin's superb cast invariably find multiple shadings in their roles.
The film impresses most in its ability to sustain a mood of quiet dread, kicking up several visceral notches in the occasional stunning explosion of violence or verbal altercation. Right through to its ambiguous ending, the spell is transfixing." — David Rooney, Hollywood Reporter