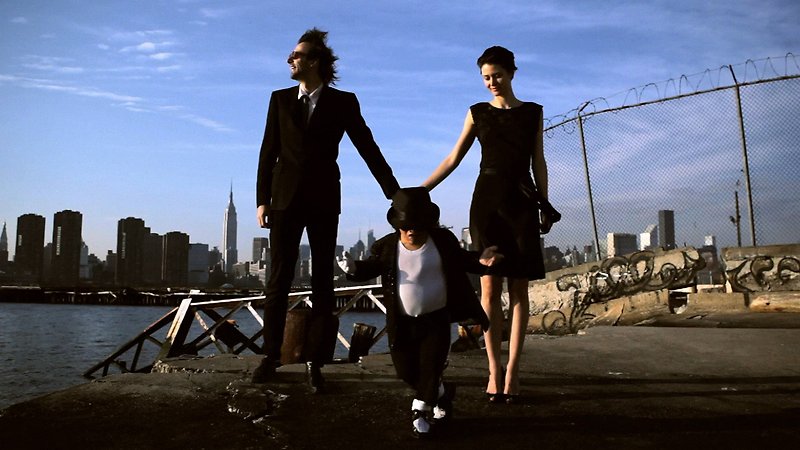 When Auckland filmmaker Florian Habicht took up the Arts Foundation's Harriet Friedlander Residency in New York in late 2009, he was under no obligation to do a jot of work, let alone return with the film we chose to open the Festival in Auckland this year. It's hard to imagine a more shining validation of Friedlander's faith in the regenerative powers of New York City. It's a Love Story indeed, embracing documentary, fiction, summer, sex, romance, New York and a host of camera-ready New Yorkers in one gregarious, greed, joyous hug.
Florian's muse and quarry is the exquisite Masha, romantic fantasy incarnate, first spotted on the subway heading towards Coney Island carrying only a slice of cake perfectly balanced on a plate. Buttonholing miscellaneous New Yorkers, he solicts advice at every stage of the ensuing affair to figure out what could happen next in his film. Even the cranky responses we see crackle with character and perverse joie de vivre.
He's also consulting a psychic and Skyping dad back home for long-term career guidance. He's not in Manhattan for ever, and as autumn sets in the film takes on a melancholic undertow. An elderly homeless drunk recalls his boyhood crush: harsh reality and hopeless fantasy constantly jostle and excite each other in Florian's New York.
Though presented as a shot-on-the-fly, made-up-as-I-went-along piece of whimsy, it looks like a dream and is cut with wit and dexterity. Already there are so many hymns to New York; why should we be astounded to find another that's so freshly, contagiously, uniquely in love with the love? — BG