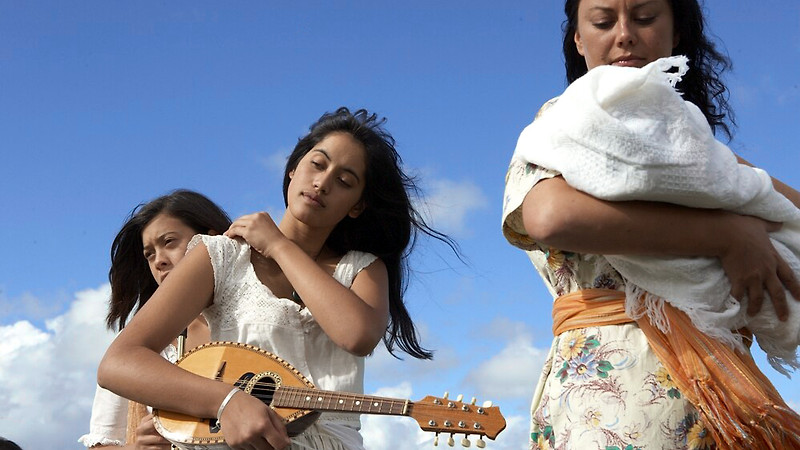 With works that are characterised by a strong spirit of innovation and skilful irreverence, this year's second programme demonstrates a keen eye for drama, pathos and black humour. From the dark and delightfully tragicomic to the achingly poignant, this line-up of maverick films explores the murky side of human nature whilst demonstrating a quiet faith in compassion and even whimsy.
Eclipse is a poetic ode to the brutal realities of an impoverished people on the streets of India's economic capital, Mumbai.
A Kafkaesque tale of sleeplessness told through animation, dance and painted light.
The Graffiti of Mr Tupaia
2007
A deeply moving testament to the ability of two unlikely characters to communicate and connect across a wide socio-cultural divide.
Blood may be thicker than water, but what about milk? Aphrodite's Farm is an unabashedly upbeat and jaunty pagan fable set against a lush rural 1930's landscape. Down on Aphrodite's farm, death and young love threaten to unravel a long held family secret, whilst bringing destiny full circle.
A gravity-defying love story. A stranger pursues a woman and in her attempt to escape him, she accidentally knocks herself out. After awakening, she finds that in every way, her world is upside down.
This sexually charged sci-fi drama comes straight out of the nightmares of Mary Shelley and explores the monster/master dichotomy. A beautiful take on genetic modification versus the creation of life straight from the primordial swamp.
In 2004 Elliot was announced Top Scholar for Drama in the NZ Scholarship Awards. This is his first short film: a sumptuous and warm tragicomedy about a lonely man's unusual scheme to seek out company.