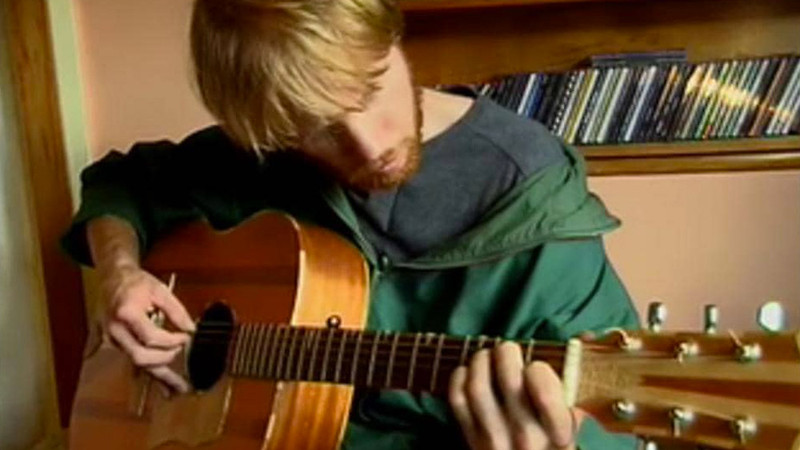 This year's documentary selection observes artists and artisans at work. We meet master craftsmen, musicians, contemporary painters, writers and sculptors and follow these passionate people through the process of creation.
Sina Walker and Wiebke Finkler both graduated from the Otago University Natural History Filmmaking course – now Sina works for Natural History NZ as a video journalist / field producer, while Wiebke is an independent filmmaker and wildlife guide. Singing Wood is the story of a man's thoughtful journey back to health through the hand-crafting of guitars from local wood.
The Wellington Figuratives
2004
Simon Burgin recently graduated from Massey University School of Design. He is currently making a documentary portrait of the ex-speaker and long serving politician the RT Hon Jonathan Hunt.

Part 1: Sandro Kopp. Back to the essence of painting – the object, the paint, the painter and the need. Kopp's clear in what he does.

Part 2: Matt Gauldie. As Gauldie paints he continually observes his process, and while working thematically he places the figure in the personal and the New Zealand context.
The Making of Tomorrow
2005
Simon Murtagh is currently editing at Māori TV. He has directed several documentaries and short films and has recently graduated from the NZ Broadcasting School in Christchurch. His film focuses on the author Barry Brailsford and his epic tome Song of Old Tides. A storehouse of ancient Māori wisdom, it charts and transmits an esoteric knowledge for all people.