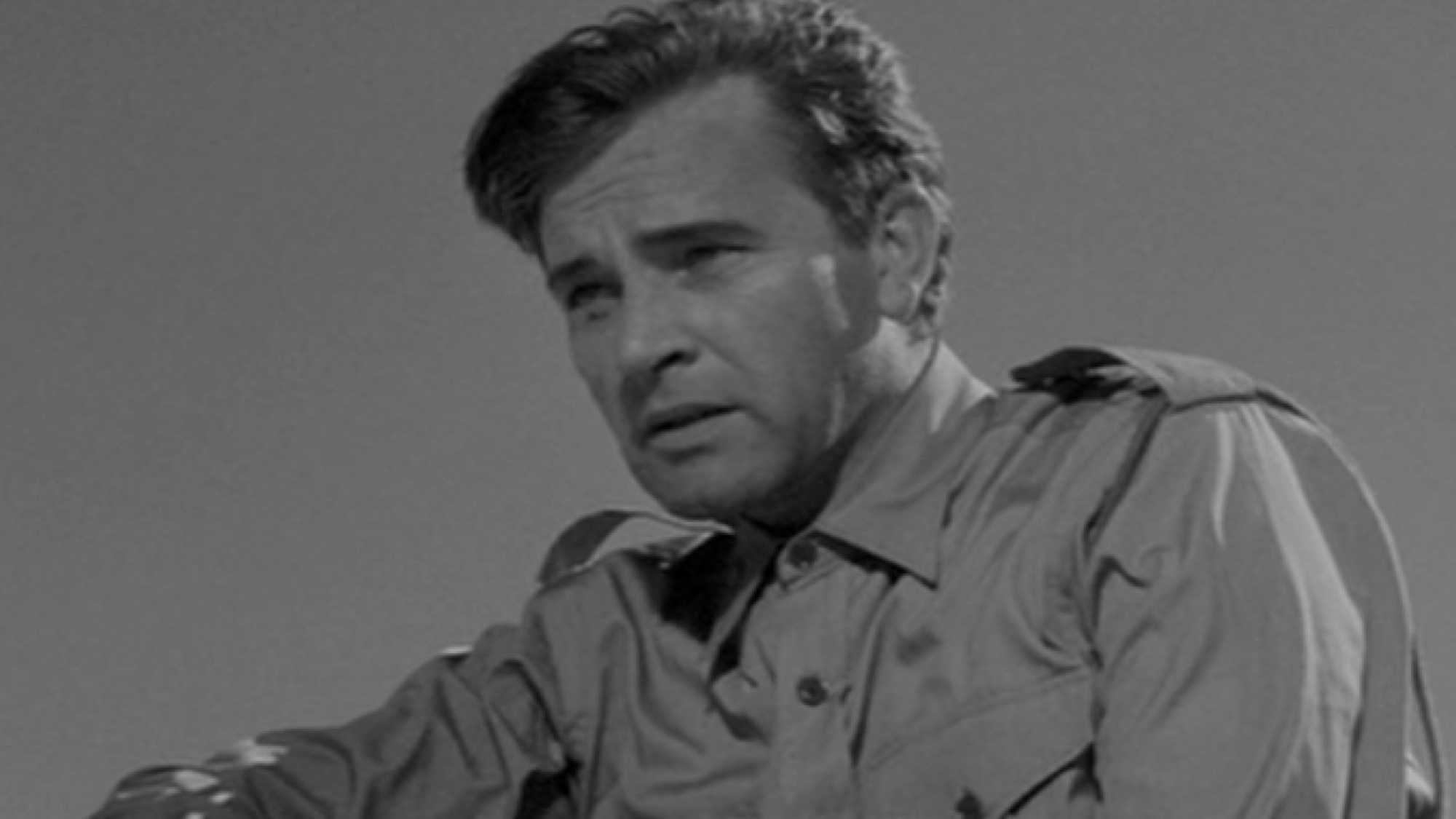 A British officer, marooned in the Libyan desert shoots a wounded German prisoner despite his appeals for mercy. Then, ignoring the pleas of a badly wounded British trooper to kill him, he attempts to carry the man to safety. As he staggers across the sand under his burden, he realises the man has already died. The frustrated officer, Captain Leith (Richard Burton), declares resignedly as he releases the corpse: 'I kill the living and I save the dead.' This abstract, pared down, harrowing scene shows that Ray is more interested in his characters' existential conundrums in a time of total war than in conventional, formulaic battle sequences. His film is character study not clichéd action piece.
Leith has been sent on a commando raid in order to retrieve strategically important documents from Nazi HQ in Benghazi. His real antagonist though is not the Germans but his own superior officer Major Brand (Curt Jürgens). Leith was once the lover of Brand's wife Jane (Ruth Roman). The animosity between the two men, however, springs as much from Leith's witnessing Brand's battle cowardice as from sexual rivalry. As they attempt to lead their raiding party on a difficult homeward crossing of the desert, Leith, an intellectual by leaning, exchanges insults and philosophical barbs with Brand, who responds with an almost murderous animosity.
Nicholas Ray didn't want Curt Jürgens to play Brand, instead wanting Burton for that part and Montgomery Clift as Leith. Clift's serious car accident ruled him out, and the complications of a European co-production meant Ray had to accept the rather wooden German actor (Jürgens' accent is justified by dialogue about a South African upbringing). Richard Burton though is wonderful as Leith – a cocky, languorous and cynical T.E. Lawrence proficient in both combat and Arabic. Burton's role here anticipates his marvellous 60s turns in The Spy Who Came in from the Cold and The Comedians.
War becomes just a backdrop to the personal story of Bitter Victory, with the desert adding an appropriately abstract milieu. Ray seems disengaged from some set-pieces, such as a highly unconvincing knife attack or the poorly rendered climactic sandstorm. Nonetheless, he stages several impressive night-time sequences such as the Benghazi raid and its expressionistically lit aftermath as the soldiers flee into the desert. Some may find the symbolism of the hanging military dummies used to bookend the story overwrought, but they effectively underscore Ray's theme of the futility of much martial endeavour and male posturing. — Brian McDonnell