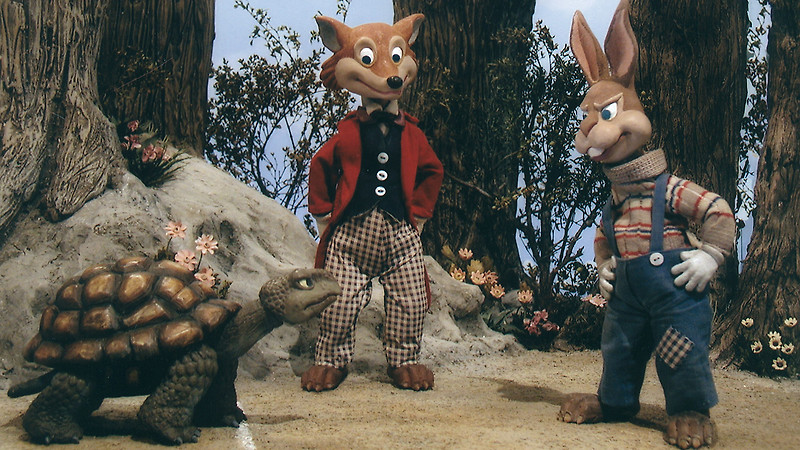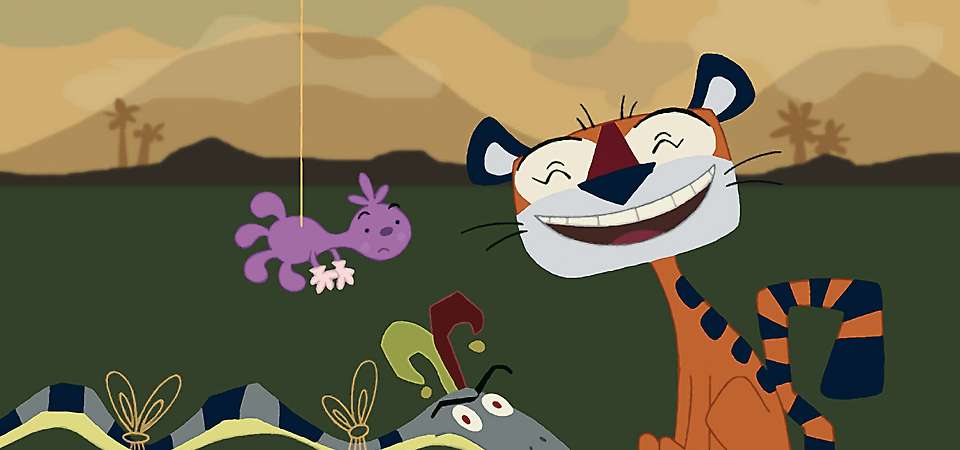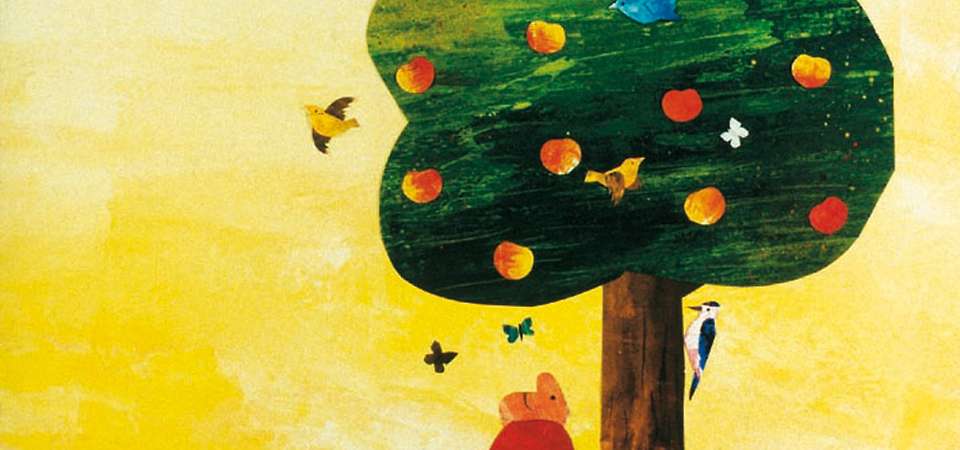 This year's kid's selection is pitched younger than before – and should appeak to 4- to 7-year-olds of all ages. Animals may rule in this collection, but the laws of the jungle do not apply.
The Treasure of the Salted Tadpole
2002
A completely hopeless pirate tries to find some very special treasure. His plans are always turned upside down by a mischievous shark.
A classic about a little wolf that wants to try everything and winds up needing to be rescued as he swings from the pointy end of the crescent moon.
All the animals look down on Anansi the spider because his webs don't catch bugs. The fearsome Mr Tiger promises to respect the little spider if he brings him Mr Snake, the jungle's grouchiest creature.
Albie – Quick on the Draw
2001
Two moose, a herd of singing buffalo and a ten tonne digger hijack Albie's imagination one night while he's dreaming.
A man finds himself under a magic apple tree. But just because it's magic, doesn't mean he can't help himself to every apple.
So many cat! Cats in the house, on the roof, lying on the path. A little old lady in a cabin decides to take all her cats fishing with her and sing them all a special song. The song has no subtitles, but that's no reason to deprive non-Russian speakers of these fabulous felines.
The Tortoise and the Hare
2002
An absolute delight. This gorgeously detailed adaptation of the classic Aesop fable was begun in 1952 and finally completed 50 years laer by the master of stop-motion, Ray Harryhausen.
Meet the irrepressible 'Sludger' – he's the first aardvark in history to do anything interesting. He and a friend set off for Beak City (a strange place run entirely by birds) where he becomes Mr Hamilton Mattress, the greatest drummer in the world. But can a drumming aardvark survive in a place where you really have to have a beak and feathers to be considered beautiful?