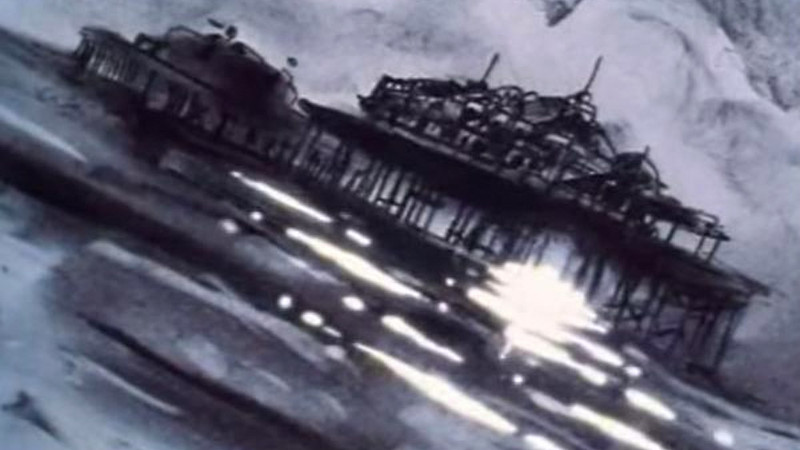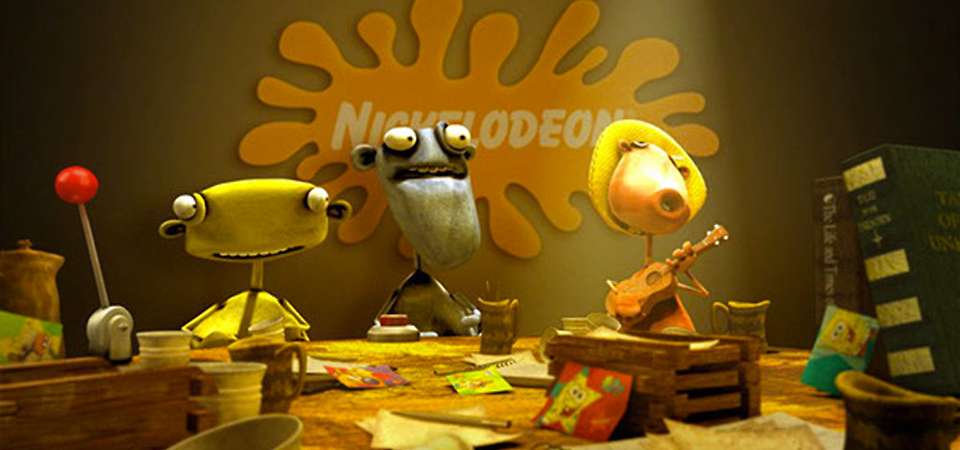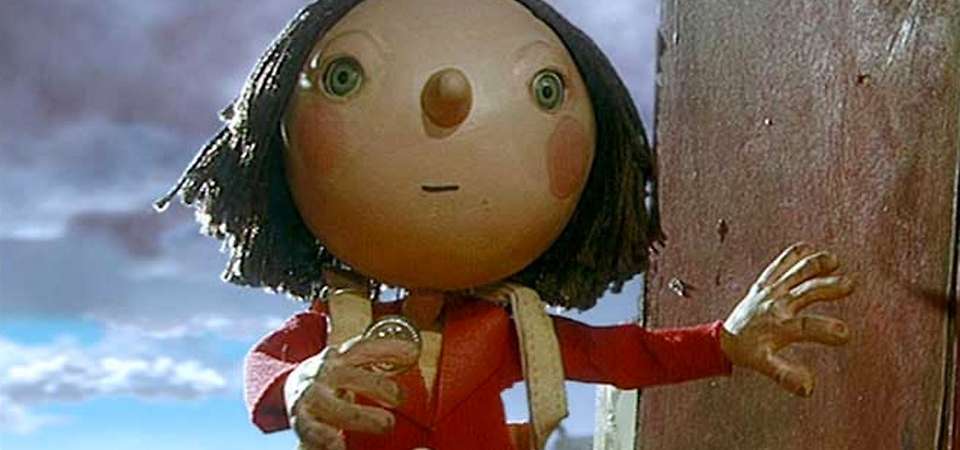 The Best of British Animation
The British animation scene has gone through some of its most dramatic upheavals in recent years. Substantial funding changes, the departure of key people from Channel 4, soaring costs and even the social and political shifts created by the consolidation of markets as the EU became a reality, have all contributed. But through it all, British animation has flourished and in many ways remains a benchmark for others to aspire to. Whether it is character design, creative use of new technologies, a refusal to be awed by the computer or just the simple old-fashioned understanding of the need to do a good job of telling a story, this outstanding collection of recent British films shows why the lights are still burning bright in the UK. This programme is not suitable for children. — Malcolm Turner
A personal reflection on the history and various glories of Brighton's famous West Pier. This film masterfully captures both the majesty of the pier in its heyday and the moribund atmosphere that surrounds such a structure when it lies unused.
The latest crazy offering from Aardman. Four hours until deadline and these three will never get their film finished in time – even if they use the pig! Short, sharp storytelling with a couple of twists along the way, all neatly packaged to finish slightly askew.
A gorgeous film about a girl and her special relationship with her seriously kooky slippers. The part of the slippers that clothe the feet are really just the tip of the iceberg – the real action is in the parallel universe below the carpet.
Super stylish fantasy featuring a boy who can blink his reality away. As well as making people disappear, he can also turn them into Picassoesque renditions of their former selves or living kaleidoscopes.
A toy rabbit trapped in a lucky dip machine enlists the help of a little girl in a bid for freedom. A strange little film reminding us that people and things are not always as they seem.
A stunning watercolour rendition of one of Napoleon Bonaparte's great battles, his subsequent exile and what may have happened to at least some parts of him after his death.
Advertising! A bombardment of home furnishing and domestic objects, patterns and colour, edited with dazzling speed and precision to music by Oscar Peterson.
The World of Interiors
2001
A series of unsuccessful attempts to leave a flat sets off a chain reaction and a descent into domestic chaos. Big and bold, this film virtually walks off the screen and falls into the lap of those in the front row.
There is a right way – and a hundred wrong ways – to say 'rien'. And each of them is animated on an X Y axis as maths meets art in the pursuit of a single word.
An extraordinarily affecting tale of loss – and the white lies we tell children. The all encompassing aura created by the filmmaker is as much a character of the film as the father, daughter and dog who feature in it. One of the most frequently awarded animated films of recent times.
An atmospheric reflection of one loving Dad's transition from revered chauffeur to a man locked in a losing battle with rust.
'Everybody's Mother is mad… Mine has schizophrenia.' The experiences of growing up with a schizophrenic parent presented in a series of seamless transitions from the real to the animated world.
Earth is invaded by the penis-headed Zorgs. Definitely not one for the kiddies – unless they're Zorgs in disguise. This is the latest instalment of the bizarre space serial begun with Intolerance, but you don't have to have seen the predecessors to know that this is bitter and twisted, brilliant work. Mulloy brings more colour to the screen than usual but loses none of the rough, subversive bite for which he is so justly famous.