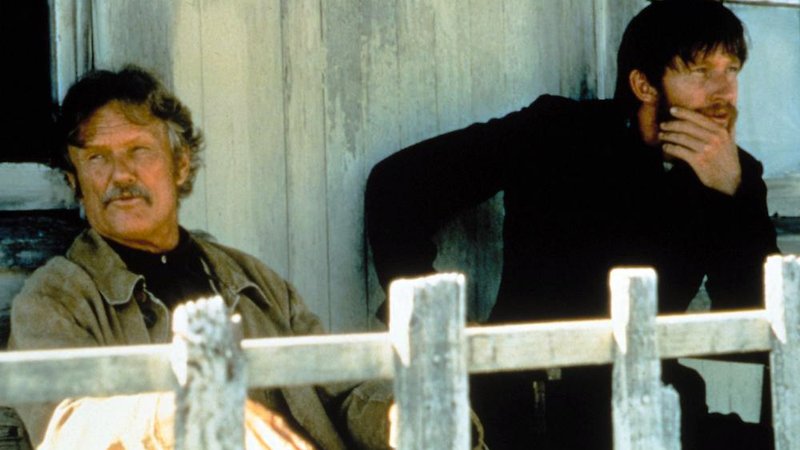 Molokai: The Story of Father Damien
1999
"Father Damien, who was beatified by the Pope in 1995, was a Belgian priest who in 1872 volunteered to work as a missionary in a leper colony on the Hawaiian island of Molokai. This film about his life, inspired by a biography by Hilde Eynikel, was initiated by ERA, a Belgian production company, and was budgeted as the most expensive Belgian production to date. The producers decided that [Paul] Cox, whose reputation in Europe is, perhaps, greater than it is in Australia, would be the ideal director for the project.
Right from the start, though, it became clear that Cox's intimate style was at odds with the lavish biography the producers envisaged. Screenwriter John Briley, who wrote the screenplay about the life of another saintly man, Gandhi, was hired and it was originally planned to feature an internationally famous actor as Damien. When Cox, in what proved to be a stroke of genius, insisted on David Wenham, the producers insisted that, if the lead actor was unknown, then there should be a gallery of famous names in support… Another masterstroke was the decision to shoot the film on Molokai in the place where the events depicted occurred…
Wenham's performance as the doggedly dedicated priest is what gives the film its heart and soul. Surprisingly touching, too, are the cameo appearances from O'Toole, as a dying Englishman, and Kate Ceberano as the Princess of Hawaii who takes an interest in Damien's work… But, next to Wenham, it's the faces of the people of Molokai that you remember: real sufferers of the terrible disease that is now under control, but which forced their forebears into exile in this beautiful but terrible place.
After the difficulties of the location shoot (during which Cox was once fired by the producers, then reinstated), the post-production for the film was carried out in Brussels. After more dissension, the film was released in Brussels in March 1999, in a version the director disowned. Subsequently, after bitter legal battles, Cox has been able to restore the film so that it is now close to his original version. Given all these difficulties, it's not surprising that this is not the director's finest achievement, but it's still an impassioned tribute to a noble man who put the welfare of the less fortunate above his own comfort and safety. In this selfish era, his story is, indeed, inspiring." — David Stratton, The Australian