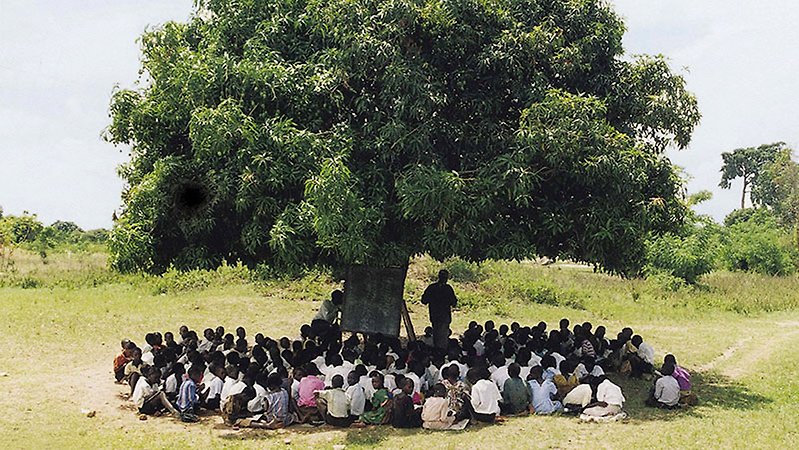 "ABC Africa begins with a fax from the International Fund for Agricultural Development (IFAD), inviting Kiarostami to make a film about the Uganda Women's Efforts to Save Orphans (UWESO). He is a felicitous choice: children are at the heart of his work, and with his fondness for location shooting and casting non-professional actors he has always broken distinctions between documentary and fiction – which is to say that ABC Africa can be both 'a Kiarostami film', and the propaganda IFAD solicited about the nearly 2 million orphans in Uganda." — Tom Charity, Time Out
"ABC Africa, Abbas Kiarostami's digital-video field report, is not unlike Chris Marker's earliest documentaries – a personal, self-reflexive travelogue that ruminates as much on the circumstances of its making as its ostensible subject… ABC Africa, which was filmed over 10 days, began as Kiarostami's visual jottings, but it has the conceptual heft of his finished films. The atmosphere of crisis recalls Life and Nothing More; the long shots from moving cars, as well as the interest in children, are present in his previous work. As in The Wind Will Carry Us, the urban intellectual arrives in a backward village characterized by its stubborn adherence to a shared mentality. Uganda's enlightened attitude toward AIDS prevention is established by prominent posters encouraging the use of condoms and government social workers who explain a strategy designed to care for the orphans. But what may be disturbing about ABC Africa is that it doesn't seem disturbing enough.
The emphasis in this surprisingly cheerful film is on the resilience of the living. The kindergarten atmosphere of kids staring into the camera, making faces, and jumping around is only somewhat mitigated by a trip to a hospital where a dead child is packed for burial in a cardboard box and bicycled off to oblivion. Kiarostami is most engaged by the long, seemingly spontaneous group performances his presence occasions. There's a Gauguin-esque aspect to these colorful spectacles. Although it's debatable whether they represent a utopian form of social organization, the numbers are well suited to the filmmaker's confident – at times brilliant – use of DV.
Fulfilling his mandate to make useful publicity, Kiarostami unavoidably expressed himself. In the most impressive sequence, the electricity goes out, and the movie continues in the dark. After five or six minutes the landscape is dramatically illuminated by lightning – a found metaphor that suggests the sudden flashes by which the artist learned his African alphabet." — J. Hoberman, Village Voice