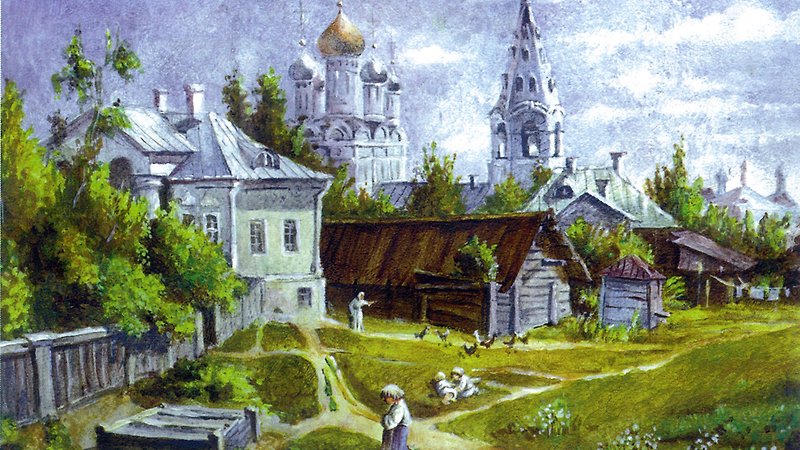 'Moscow is an entire world – it is a multitude of worlds,' said Catherine the Great, and a couple of centuries later some enterprising animators have set out to prove that she's still right. In 1996 Moscow's EGI Film Corporation decided to form MAP (the Moscow Animation Project). The plan was to bring animators from all over the world to Moscow to create a feature-length film to celebrate the city's 850th anniversary in 1997. From a multitude of worlds they came, bringing with them a multitude of techniques to apply to the subject. From the hundreds of proposals submitted, just over 50 were commissioned. The result – Optimus Mundus – premièred two years late in 2000.

The result is no picture-perfect piece of state-commissioned self-aggrandisement. Legendary Russian humour rides side by side with the equally legendary Russian melancholy. Exhilarating colour follows sorrowful grey. Celebration segues into elegy. Chauvinism shades into mock embarrassment at not being a major international city in the twenty-first century. The view from inside is contrasted with the view from outside.

While virtual tourists and armchair anthropologists can enjoy the myriad perspectives on Moscow, students of animation will revel in the cornucopia of styles and techniques. While paints, pencils, inks, pastels and computers work their magic, there's also room for less traditional animating materials such as sand, clay, coloured salts and lino blocks. More than 30 different animation techniques* are represented – which is only to be expected when the 400 animators and technicians have answered the call from Europe, North America, Iran, Mozambique and Australia.

Collaborative work on this scale and in this environment is loaded with creative, logistical and even political risks. But the birthday party is a success, a must for Russia-watchers and a treat for the senses. — MT

* Techniques include pencil rendering, paint on cel, oil on cel, acrylics on cel, photocopies on cel, scratched cel, ink on paper, pencil on paper, paint on paper, pastel on paper, sand, claymation, cut-outs, puppet animation, 2d computer, 3d computer, pixelation, rotoscope, paint on glass, paint on plaster, oil painting, lino-block printing, hand and body motion capture, digital ink and paint, stop-motion animation, paper animation, coloured salt under camera.