Twelve Cannes highlights for NZIFF 2022
Wednesday 22 June 2022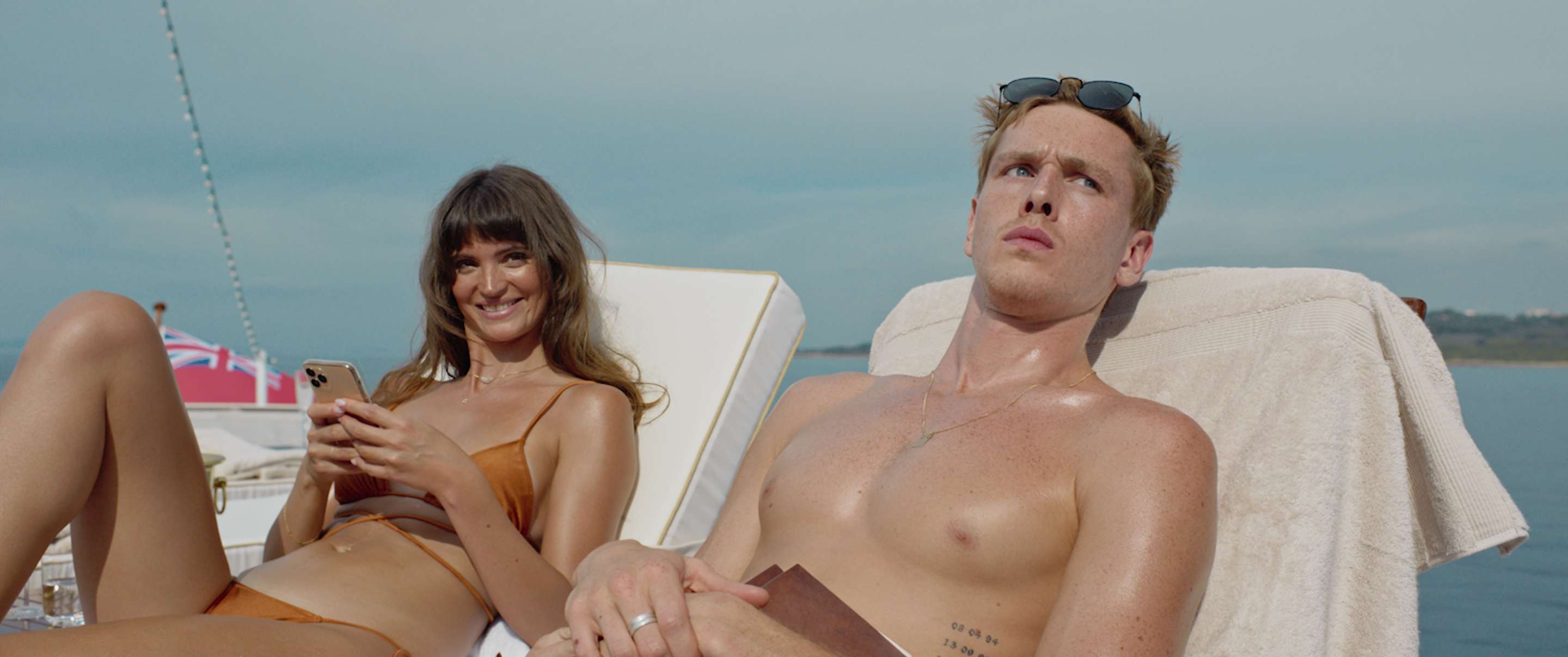 Get excited ... today we're serving up a dozen treats to whet your appetite for NZIFF 2022. It's been a frantic few weeks as our programming team have worked to grab the best line-up of highlights of Cannes Film Festival 2022 to feature in Aotearoa this winter.
We're thrilled to present this outstanding line-up of major award winners and nominees from celebrated filmmakers from around the globe. We can certainly promise you a diverse range of cinematic experiences this festival.

So here it is ...
Lauded Swedish director Ruben Östlund's eagerly anticipated satire on the mega-rich, Triangle of Sadness will be the festival's closing night film, screening in all centres.
Jointly awarded Grand Prix winners Close, directed by Lukas Dhont, and Claire Denis' Stars at Noon, also join the line-up.
From Korean filmmaker Park Chan-wook comes Decision to Leave, the black-widow noir romance for which he was awarded Best Director. Also screening will be the latest thriller from Tarik Saleh, Boy from Heaven which garnered him the Best Screenplay award.

From Cannes' Un Certain Regard selection comes Best Director-nominated films: tender drama The Blue Caftan from Morrocan director Maryam Touzani, stunning historical epic Godland from Icelandic filmmaker Hlynur Pálmason, bittersweet comedy Return to Seoul from Cambodian French director Davy Chou, and Thomas M. Wright's intense Australian true crime drama The Stranger, starring Joel Edgerton and Sean Harris.
Also, from Cannes' Un Certain Regard selection, is writer-director Marie Kreutzer's lushly decorated and costumed Corsage, featuring Best Performance winner Vicky Krieps as Sissi, the Empress Elisabeth of Austria.
Celebrated French director Mia Hansen-Løve returns to the festival with the enchanting slice-of-life feature One Fine Morning, this year's recipient of the Europa Cinemas Label for Best European film in the Directors' Fortnight section.
And from Cannes' Marché du Film comes one for the whole family – the dazzling animation Perlimps from Academy Award nominated Brazilian filmmaker Alê Abreu (The Boy and the World, NZIFF 2014).
Cannes highlights at NZIFF 2022 announced today include:
Best Screenplay: Boy from Heaven / Walad min al janna
Grand Prix Winner (jointly awarded): Close
Un Certain Regard – Best Performance Winner: Corsage
Best Director: Decision to Leave / Heojil Kyolshim
Un Certain Regard – Selection: Godland / Vanskabte Land/Volaða Land
Winner Europa Cinemas Label: One Fine Morning / Un Beau Matin
Cannes' Marché du Film: Perlimps
Un Certain Regard – Selection: Return to Seoul / Retour à Séoul
Grand Prix Winner (jointly awarded): Stars at Noon
Un Certain Regard – Selection: The Blue Caftan / Le Bleu du Caftan
Un Certain Regard – Selection: The Stranger
Palme d'Or Winner: Triangle of Sadness (Closing Night film)