Celebrating 50 Years in Auckland with NZIFF Classics
Tuesday 5 June 2018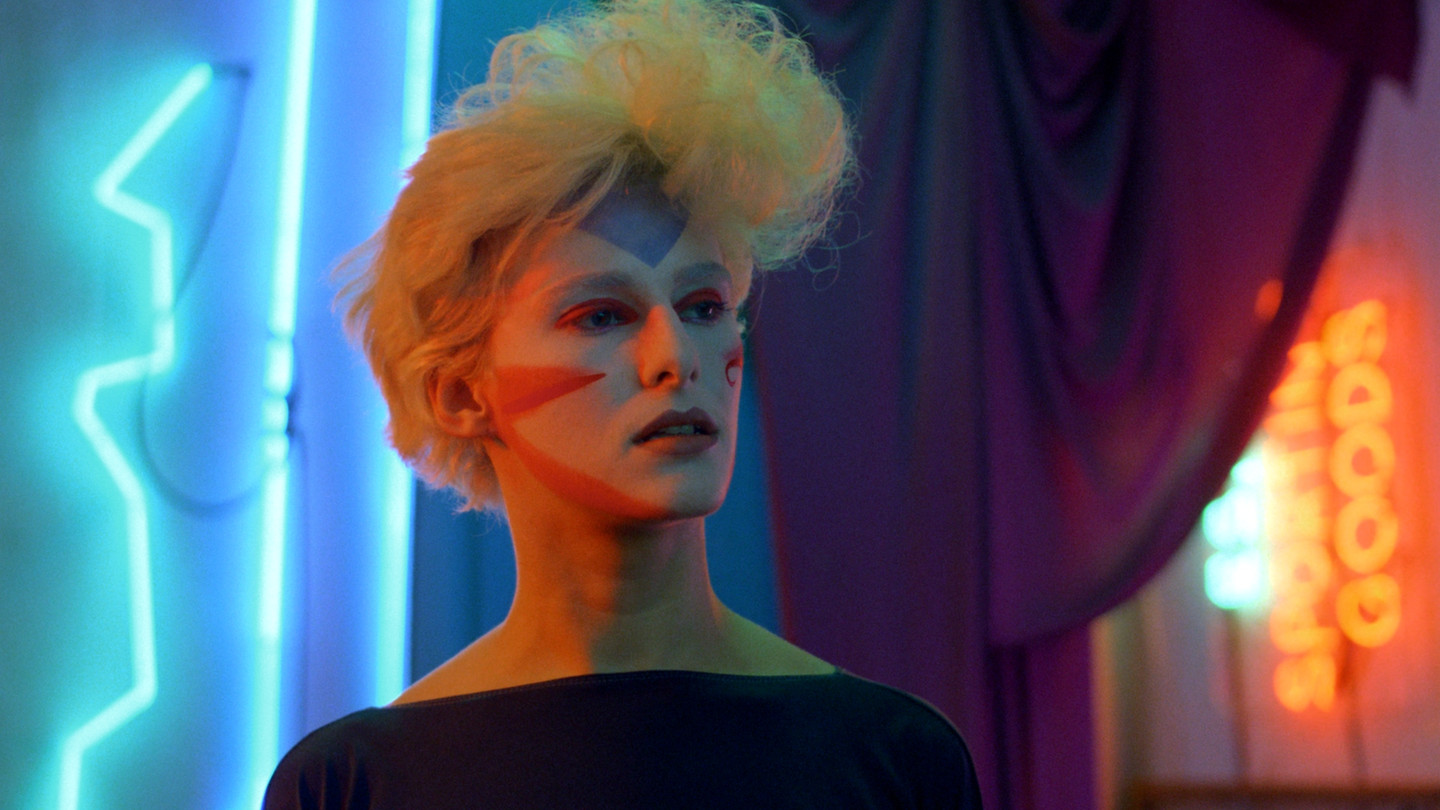 To mark the 50th anniversary of the Festival in Auckland in 2018, NZIFF Director Bill Gosden has curated a special programme of films from half a century of NZIFF screenings, including the film which opened the first-ever 1969 Auckland International Film Festival, Hunger. Other highlights of the retrospective programming include Cannes Film Festival 1976 Grand Prix award-winning film Cría Cuervos, landmark lesbian love story Desert Hearts, spectacular Swedish documentary The Atlantic, Soviet era romantic comedy Moscow Does Not Believe in Tears and a new 4K restoration of 1987 German/French film Wings of Desire.
As well as the restrospective film programme, festival fans can relive the history at an exhibition of past festival posters and clippings on display at ASB Waterfront Theatre during the 2018 NZIFF.
Additional films for the 50th anniversary programme will be announced. The confirmed films marking the 50th anniversary are:
This spectacular 1994 documentary, shot on and around Atlantic Islands from Iceland to South Georgia, is reprised in a rare 35mm print.
A beautiful, timely restoration of Chulas Fronteras (meaning 'Beautiful Borders'), folklorist/cine-poet Les Blank's classic ode to Norteña music and the migrant culture that exists along the Texas–Mexican border.
This early triumph from French director Olivier Assayas (Clouds of Sils Maria, Personal Shopper) centres on two doomed teenage lovers swept away by the nervous musical energy of 1970s countercultural Paris.
A national favourite in the Czech Republic since 1999, Jan Hřebejk's comedy of puppy love and feuding families reanimates 1960s Prague before the Soviet crackdown, with humour, affection – and a powerful sense of what was lost.
Ana Torrent, surely one of the screen's most compelling child actors, and Geraldine Chaplin as her mother are unforgettable in Carlos Saura's unique and haunting evocation of an eight-year-old girl's fears and fantasies.
"Exuberant and sexy, Desert Hearts is the most untrammelled love story in this Festival, and the most assured and liberating lesbian movie ever. It belts along on fresh air, country music and sassy dialogue so that you can almost feel that warm wind in your hair." — 18th Auckland International Film Festival, 1986
The film that opened the first Auckland International Film Festival is a Scandinavian classic, an intense, superbly acted portrait of a self-dramatising young writer and the late 19th-Century society he rejects.
Stunningly restored after years of neglect, the quintessential cult item of 1982 drills into a gender fluid New York New Wave club scene of fashionista warfare, hard drugs and extra-terrestrial visitation.
This Soviet-era favourite is a loving chronicle of the lives of three feisty provincial girls who emigrate to Moscow in 1958, tracing their romantic and professional lives through 20 years of friendship.
Tilda Swinton strides through four centuries of history, switching genders as she goes, in Sally Potter's gorgeous, playful subversion of British Heritage cinema. With Billy Zane, and Quentin Crisp as Elizabeth I.
Divine decadence in the south of France, this silkily sexy psychological thriller stars Romy Schneider, Alain Delon and Jane Birkin, France's hottest young stars of the 1960s, and shimmers with cool jazz and mid-summer menace.
Two angels watch over a divided Berlin in Wim Wenders' visually astonishing city symphony from 1987 – restored 30 years later, under his direction, to look and sound better than ever in this glorious 4K presentation.
The full Auckland programme will be online from 7pm on Monday 25 June and on the streets from Tuesday 26 June with tickets on sale from 29 June.