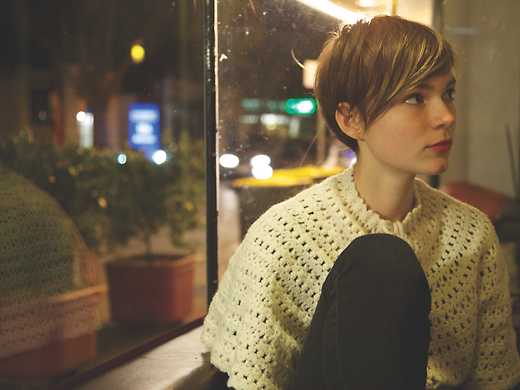 A delicate and frequently touching debut drama, Australian director Sophie Hyde's film, shot over a year of Tuesdays, traces a teenage girl's explorations of her own sexual identity while her mother undergoes gender transition.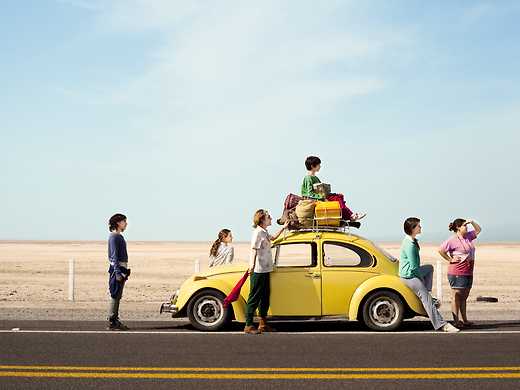 Los insólitos peces gato
A lonely, socially awkward young woman finds refuge and a role in a lively household of half-sisters in this humorous and poignant character study from Mexican writer/director Claudia Sainte-Luce.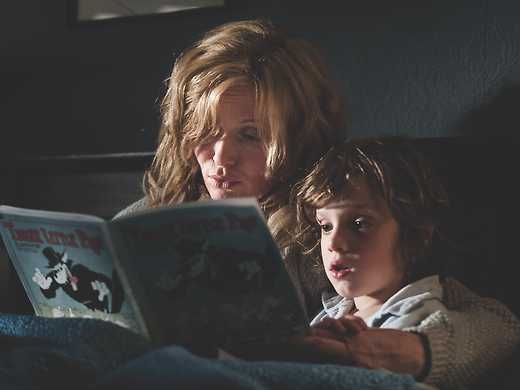 'Baba-dook-dook-dook' joins 'Candyman' and 'Bloody Mary' as words too terrifying to say, but too tempting not to, thanks to Australian writer-director Jennifer Kent's startling and thought-provoking horror house thriller.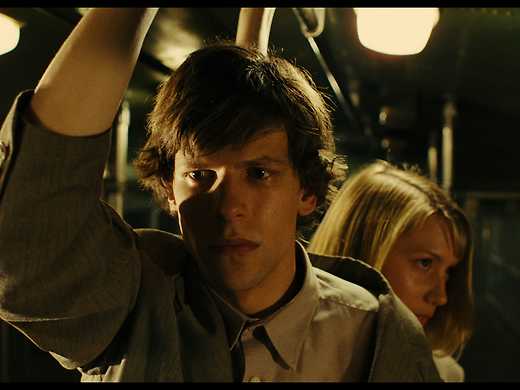 A faceless bureaucrat (Jesse Eisenberg) and his suave doppelgänger (Jesse Eisenberg) compete for Mia Wasikowska's attention in Richard Ayoade's stylish, retro-future take on Dostoevsky.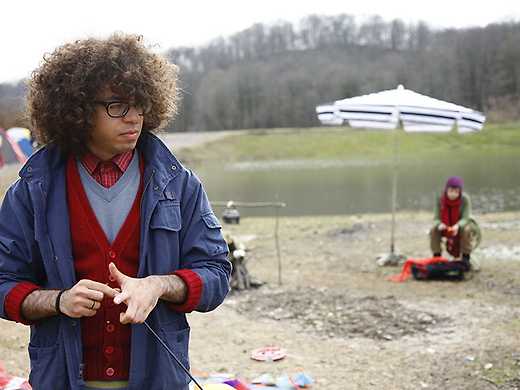 Mahi Va Gorbeh
Boldly inventive and intricately choreographed, this Iranian one-shot wonder weaves an enigmatic time-warp narrative around a group of characters who have congregated at a lakeside camp.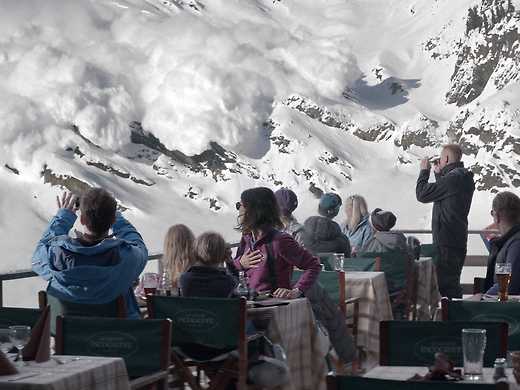 Turist
Swedish director Ruben Östlund's Cannes sensation combines black comedy, social satire and probing psycho-drama as a model family comes apart on a skiing holiday in the French Alps.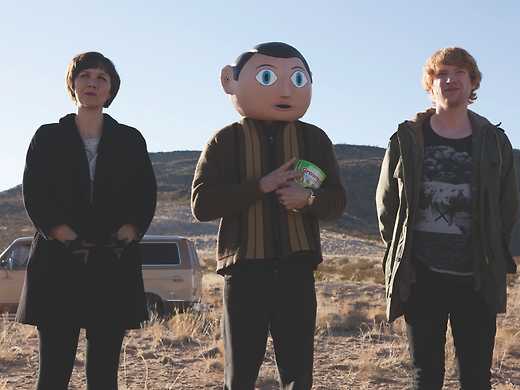 Michael Fassbender and Maggie Gyllenhall play fiercely avant-garde musicians in this weirdly celebratory satire of an obscure art rock band propelled via Twitter into the limelight.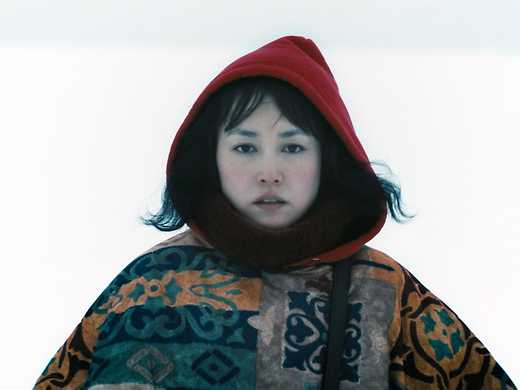 Inspired by an urban legend that was itself inspired by the Coen brothers' Fargo, filmmaking brothers David and Nathan Zellner have crafted a quixotic adventure story as beguiling as it is wondrously strange.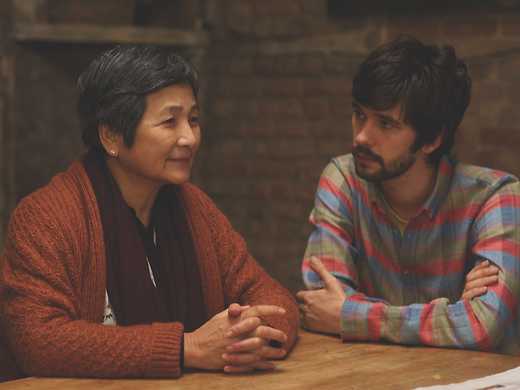 Ben Whishaw brings moving sensitivity to this lyrical tale of a young gay man tragically bereft of the love of his life and craving reconciliation with his lover's old-school Chinese-Cambodian mother.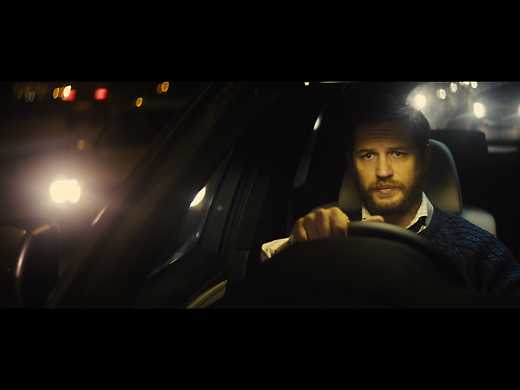 Tom Hardy mesmerises as a man dealing with crisis on all fronts, making and taking frantic phone calls as he steers his BMW through the night. Steven Knight's breathless feat of real-time drama is set entirely inside the car.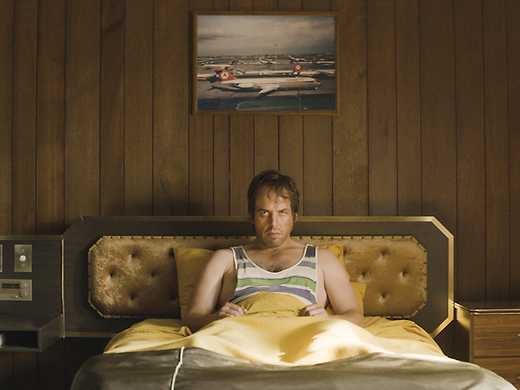 A reluctant and seriously inept drug-runner finds himself in police custody with a belly full of heroin in this ingeniously gut-wrenching comedy of suspense set in the Melbourne crime-world of the 80s.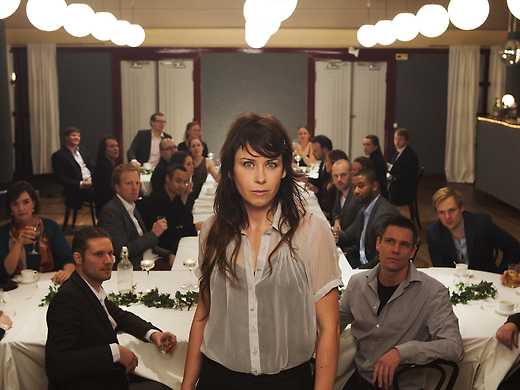 Återträffen
In her bold, biting and unnervingly entertaining film recounting schoolyard misery, Swedish artist Anna Odell shows exactly why her high school class chose not to invite her to their 20th anniversary reunion.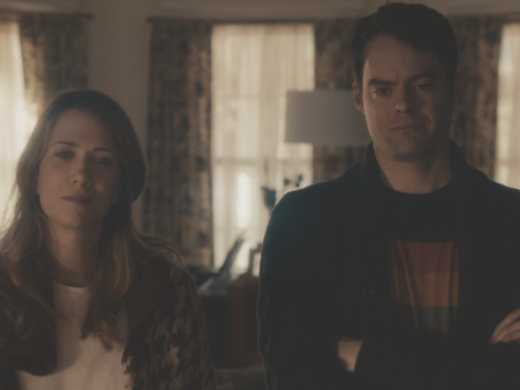 Saturday Night Live veterans Bill Hader and Kristen Wiig are brilliant as long-estranged twins who reunite in a crisis in this warm, often outrageously funny dramedy of late-30-something angst. Also starring Luke Wilson.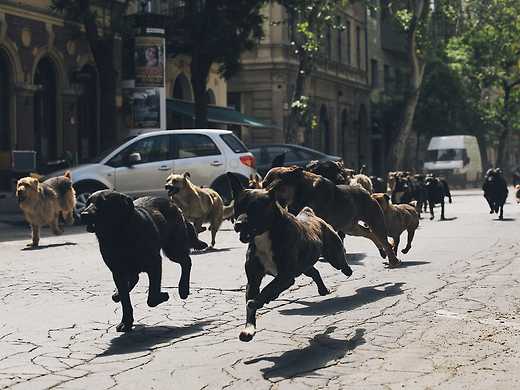 Fehér isten
Hungarian director Kornél Mundruczó's audacious drama, about how a young girl's separation from her dog leads to a full-blown canine uprising, won the Un Certain Regard Prize at the Cannes Film Festival.