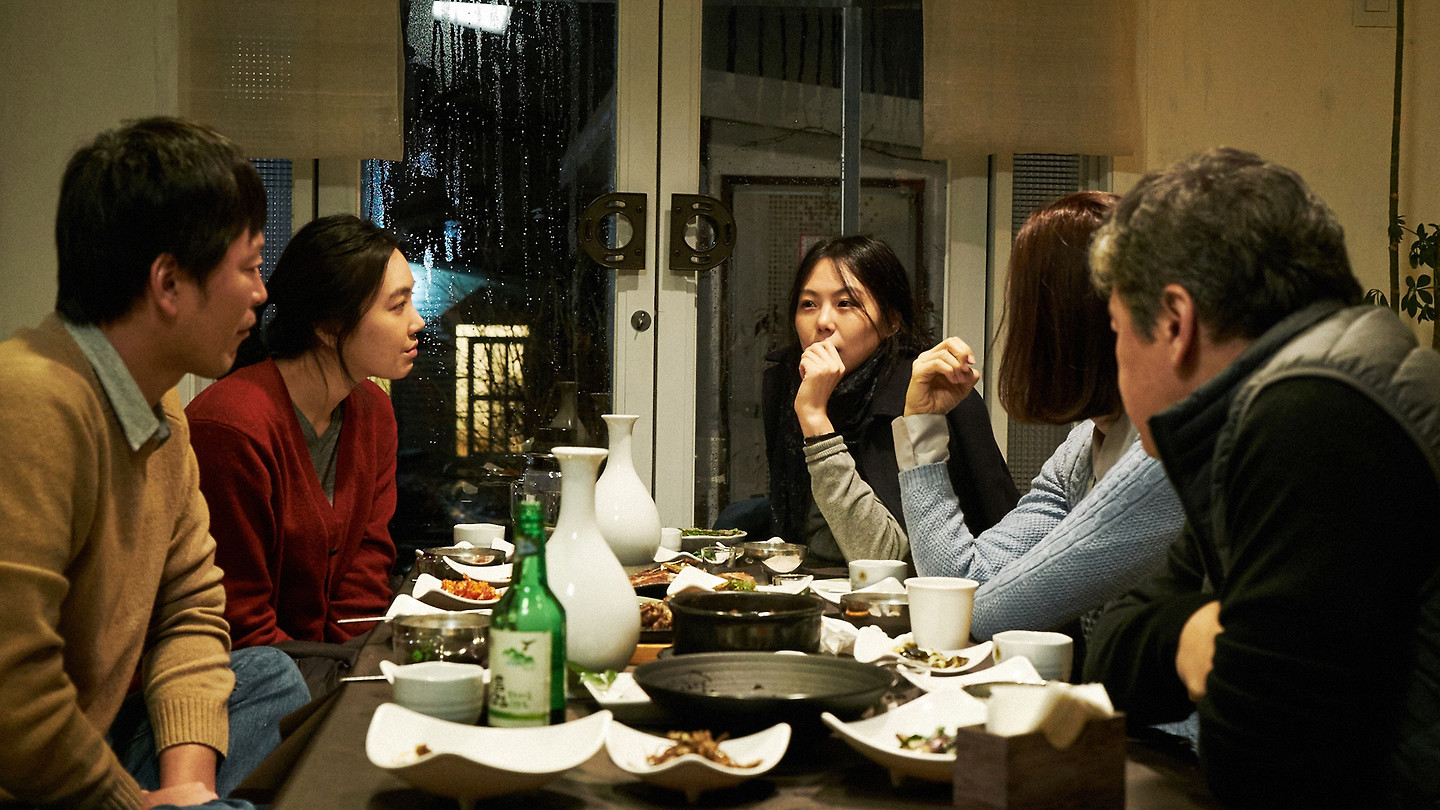 Berlinale 2017 had a promising beginning with its opening night premiere of Django, an entertaining, if historically dubious, account of the wartime activities of Romani guitar maestro Django Reinhardt. Reda Kateb (The Prophet) is superb as the eponymous guitar star, who shifts from aloof collaboration to assisting the resistance as he begins to fear for his own safety in Nazi-occupied Paris. Fellow programmer Sandra Reid covered most of the films in the competition, but among the competing films I was also able to see the latest from Korean festival favourite Hong Sangsoo, On the Beach at Night Alone. A must-see for Hong fans, his new film received the most attention for its purported autobiographical content with regards to Hong's real-life affair with actress Kim Minhee (The Housemaid). Kim picked up the Silver Bear for best actress for her portrayal of, well, an actress dealing with the aftermath of an affair with a famous director.
Other worthy Competition titles viewed were Joaquim a stylish, but messy historical drama about the Brazilian revolutionary Tiradentes from Marcelo Gomes (Cinema, Aspirins and Vultures) and Have a Nice Day, a beautifully illustrated Chinese animation about a group of gangsters and lowlifes hunting a bag of stolen cash. Director Liu Jian's previous animation Piercing I did the festival rounds in 2011, but this was a step up which wasn't out of place among the heavy hitting films rounding out the Competition lineup.
Most of my viewing was restricted to the various sections, which run alongside the Competition. Panorama, which is intended to showcase films that push boundaries, including a broad focus on LGBTQI cinema, also had a strong opening offering, The Wound from South Africa. A young Xhosa man returns to his tribal homeland to assist with a ritual circumcision of boys who are undergoing an initiation into manhood. There he reconnects with an old friend with whom he has a fraught sexual relationship, all the while looking after a 'soft' city boy undergoing his initiation. Another Panorama highlight was the Georgian film Hostages, a slick political thriller about a real-life hijacking in the 1980s when a group of young middle class Georgians attempted to hijack a plane to Turkey to escape the Soviet Union. The film is tense and gripping in the best way.
Films in the Forum are often more experimentally focused with works by new, unheralded directors. Three highlights from new talents were; Newton a charming Indian political satire about a young official assigned to set up a polling booth in a remote jungle area controlled by Maoist separatists; Dayveon a rough, but stylish film about a rural Arkansas boy slipping into gangsterism and Strange Birds a low-key, but delightful French comedy starring Lolita Chammah (daughter of Isabelle Huppert), who lands a job at a strange Paris bookshop with no customers. This year the Forum also presented a pair of newly restored Korean classics; Obaltan, a neorealist film from the early 60s about down and out Korean War veterans struggling to find a place back in society, and The Last Witness, a mystery thriller from 1980. The Last Witness also deals with the aftermath of the war following a detective investigating the murder of a wealthy landowner and discovering a labyrinthine conspiracy. It's both funny, yet super bleak with plenty of B-movie flourishes.
Another highpoint of my Berlinale could be found in the Generation programme, which presents films focused on (but not always for) children and young adults. The Brazilian oddity Don't Swallow My Heart, Alligator Girl is as melodramatic as its title, but was also the most exciting and exuberant film I saw in Berlin. Essentially a riff on Romeo and Juliet, its really more like the Jets versus the Sharks on the Brazilian/Paraguayan border. A young Brazilian boy falls for an indigenous Guarani girl, meanwhile his brother is in a motorcycle gang warring with a rival indigenous gang. Far from slipping into dour realism, the film has more in common with Drive or David Lynch, with a great synth score and flamboyant visuals.
– Michael McDonnell, February 2017